Insensitive but oh so funny...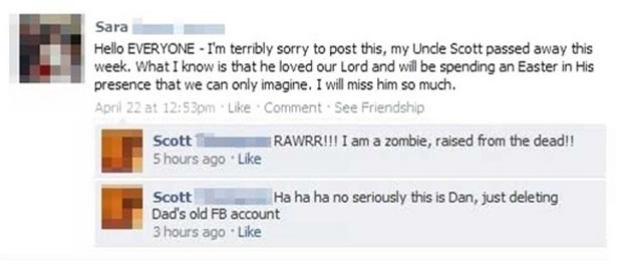 I'm not sure I need to add anything to this but that it's put a smile on my face despite the fact that it's a really evil thing to do.
Would I have the guts to do it?
No.
Would I think about doing it?
Yes.
Would I tell people I did it and then after they've finished laughing say that I didn't really but how awesome would it be if I actually did do it and how much trouble I'd get into?
Hell yeah, all over that one.