JP Rangaswami speaking at Computer Weekly 500 Club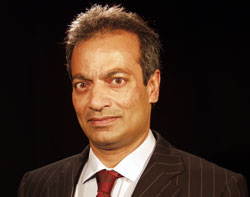 JP Rangaswami, Managing Director, BT Design, and the 'Confused of Calcutta' blogger, will be speaking at the Computer Weekly 500 Club on Wednesday 16 July 2008, at 6pm in central London. The CW500 Club is an invitation only community of senior IT Directors working within large organisations.
JP will be talking about the "The Future of Corporate Information".
If you would like to apply to attend please contact Rachael Pattinson: [email protected]
PS. 'Confused of Calcutta' is among nearly 100 blogs vying for a place in our IT Blog Awards 2008. To cast your vote for JP Rangaswami or any of the other blogs on our shortlists, visit our voting page before the end of July.