Cern - some issues with the LHC machine will delay results
I gather that not everything has well with the LHC machine at Cern, which has broken and needs fixing. Consequently, it will be quite some time before there are any scientific results… boo hoo.
But there do have some funky images of debris particles in the Compact Mucon Solenoid experiment (CMS – which I always thought was a content management system!)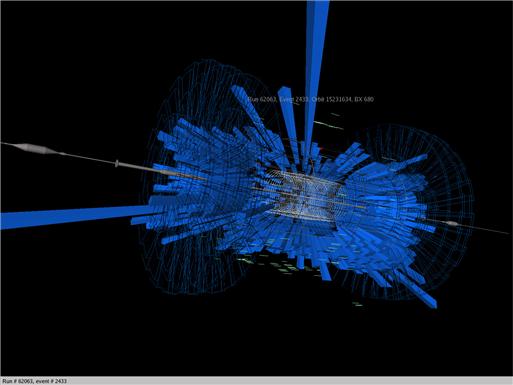 copyright:cern

Caption reads as such:

One of the first images from CMS, showing the debris of particles picked up in the detector's calorimeters and muon chambers after the beam was steered into the collimator (tungsten block) at point 5
Doesn't mean a lot to me, but I like the image.