Worldwide IT spending forecast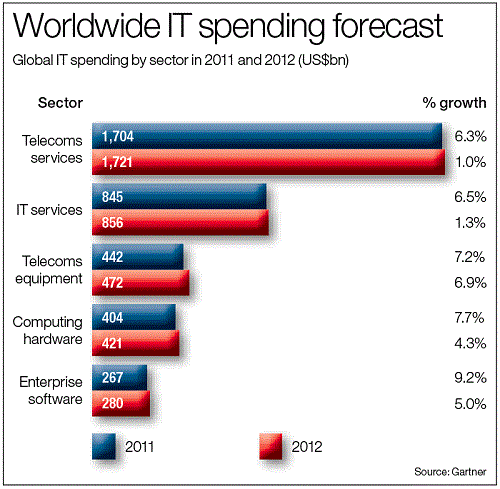 Worldwide IT spending is expected to grow modestly in 2012. Austerity measures in the Eurozone and flat spending by the US government will mean lower spending increases compared to 2011, according to projections from Gartner.
Spending on telecoms equipment is expected to show the greatest growth in 2012, with a rise in global spending of 6.9%. Spending on enterprise software is expected to grow by 5%, computing hardware by 4.3%, and IT services by 1.3%.
Click to browse exclusive articles from Gartner analysts on Computer Weekly