4 in 10 businesses plan to hire more IT staff in 2013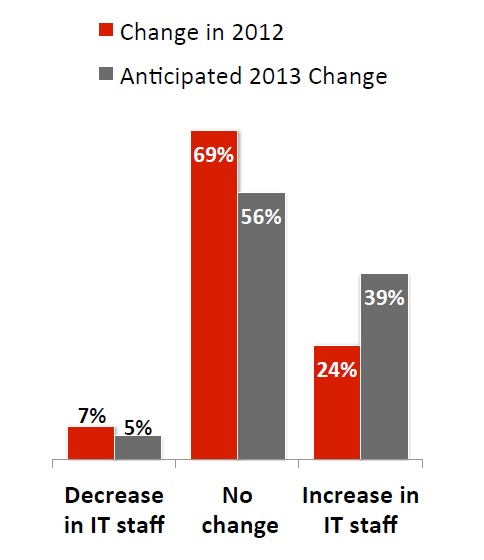 Demand for IT professionals is set to grow in 2013, a worldwide survey of businesses and IT professionals by CompTia reveals. The proportion of companies planning to hire IT professionals has grown from 24% last year to 39%. At the same time there has been a slight fall in the number of companies planning to reduce their IT staff.
CompTia, a non-profit trade association, surveyed 1,252 businesses and IT executives in Brazil, Canada, France, Germany, India, Japan, Mexico, Middle East, Thailand and the UK.
Download the full report here.