Web 2.0 - Another Bubble?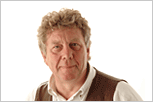 Is the Web 2.0 bubble about to burst? An American who lives in the Valley seems to thinks so. All the signs of a looming Web recession are everywhere, he said yesterday, including the US mortgage market meltdown which could hammer online advertising, the liquidity crisis effecting internet business plans and a general slowdown in broadband adoption rates.
However, the optimistic case is the converse. It allows organisations to reduce travel/energy costs by the implementing cool collaboration applications. So choose your Web 2.0 partners well – they may not be around long.