What to expect from Nutanix .NEXT 2016
Last year the Computer Weekly Developer Network blog reported on the Nutanix inaugural user/customer convention .NEXT, as it has become known.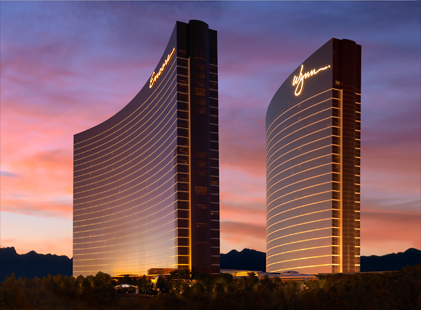 What does Nutanix do?
The firm has developed a set of hyperconverged solutiosn intended to simplify the creation of enterprise datacentre infrastructures by integrating server and storage resources into a turnkey platform.
So then to 2016, the firm says that the .NEXT Conference 2016 will be held at the Wynn Resort in Las Vegas from June 20-22, 2016.
"The .NEXT 2016 event will feature insightful content from enterprise IT and industry thought leaders, hands-on experience with the latest datacentre solutions from Nutanix and our broad ecosystem of partners and abundant opportunities to network with peers," promised the company, in a recent press statement.
Presenting the presenters
This year's conference will include main stage presentations from: Dr. Robert Gates, former U.S. Secretary of Defence; Mark Leslie, former founding chairman and CEO of Veritas Software; Brad Peterson, Nasdaq CIO; Bob Baxley, former Pinterest head of product design; Deepak Malhotra, Harvard Business School professor, Cliff Kuang, Fast Company Director of production innovation and not forgetting (the host with the most) Dheeraj Pandey, Nutanix Founder, chairman and CEO.
Magician and professional perspex-box resident David Blaine will take invisible infrastructure to a whole new level as the closing presenter of the event on day two.
By popular demand from customers, the .NEXT agenda has expanded to offer attendees the opportunity for onsite training and certifications, plus advanced sessions with expert detail on a wide variety of topics:
• Strategies for designing, building and managing enterprise clouds
• Developments in virtualisation, application design and cloud technologies
• Real-word advice for running popular enterprise applications on hyperconverged platforms
• Sessions on container technologies, DevOps methodologies and advanced REST-based APIs in the datacentre
• What's coming next from Nutanix and other IT vendors
• The Unconference track with open 'free spirited' debates on a variety of IT subjects
Nutanix will use the event to introduce the NEXT Awards to recognise IT trail blazers whose spirit of innovation and technology discipline have benefited their team and organisations.