What to expect from IBM Insight 2014
The first rule of technical conferences is: conferences start before the conference.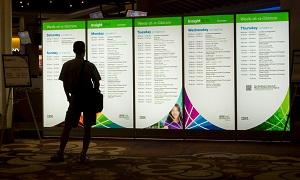 Generally on social media and also in terms of events often now labelled as "day zero" gatherings, we know that events start before they start.
IBM's big blue data
What was once called IBM Information on Demand (IoD) is now called IBM Insight.
Insight works better right — after all, let's consider the accepted flow of information today…
i. internet of things & wearables & sensors
ii. big data
iii. analytics
iv. IBM Watson
v. insight
Somehow replacing point v. with Information on Demand doesn't work anymore.
Surely it could have been called IBM Analytics — but that makes a better hashtag so there you go:
#IBMInsight
#WatsonAnalytics
The conference is will bring together more than 13,000 attendees, 300 customer and business partner speakers and many IBM executives and what IBM likes to call "distinguished engineers" (and they actually always are) to discuss big data and analytics.
During the show, IBM will unveil new products and services while highlighting new client success stories. IBM executives will also provide attendees with the skills (and… wait for it…) the "insight" and resources necessary to understand how to effectively tackle big data for competitive advantage.
So onward to the sessions…
How to make real-time decision making real — may be the biggest challenge for any organisation seeking to obtain the greatest value and insight to improve business performance from volumes of data at its disposal says IBM.
IBM promises to discuss the relevance and role of analytics across different lines of business.
"Supported by IBM client examples, we'll show how business leaders are capitalising on big data and analytics to transform their industries, and changing their customer's experience," says the firm.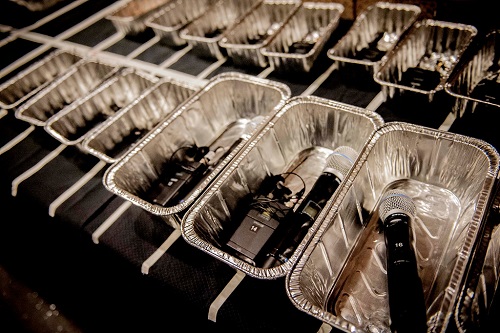 Speaker microphones and clips are pre-baked & ready to go/eat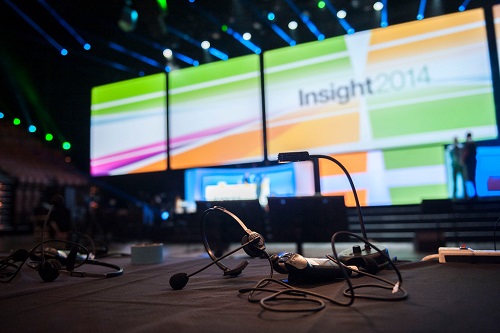 The stage is set: but will IBM offer up spin or substance?