The mechanics of cloud computing connections
CA Technologies used its recent appearance at VMworld 2010 Europe to hang out the flags for a new agreement to integrate its own CA IT Process Automation Manager with the VMware vCloud Application Programming Interface (API).
The integration, which according to official sources is under development using the VMware vCloud API in BlueLock's VMware-based public cloud is intended to "enable process automation and orchestration" for providing and consuming virtual resources in the cloud.
For the record, BlueLock is an Infrastructure-as-a-Service (IaaS) provider of cloud hosting solutions.
So what can the industry surmise from this triumvirate of cloud computing mechanics?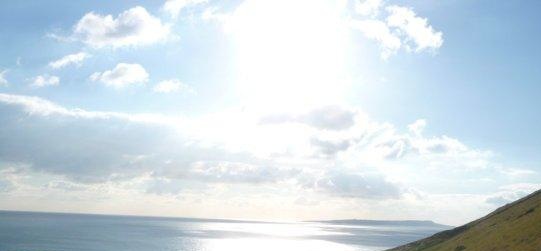 Photo: Adrian Bridgwater – Durdle Door, Dorset 16 Oct 2010
Perhaps initially we can see that real collaboration across the cloud is starting to happen? Perhaps we can see that true enterprise deployment across private, public and hybrid clouds may take more than one company's technology? Perhaps we can see that virtualised workload management across the cloud is also complex enough to warrant integration agreements between vendors?
After all, you don't just click ON turn a cloud solution on – even if it is on demand – you need to think about planning, modeling, instantiation, testing, deployment and operation/management.
"As a certified VMware vCloud™ Datacentre Services provider, BlueLock is able to provide secure and agile public cloud resources using the robust VMware vCloud functionality," said Pat O'Day, CTO, BlueLock. "CA Technologies use of the VMware vCloud API demonstrates the powerful cloud bursting capabilities of its process and workload automation solutions."