TIBCO & Pivotal: return of the native (cloud app)
Analytics and event processing firm TIBCO and application development methodology polyglot Pivotal have snuggled up this month in a bid to offer a 'cloud native' platform for digital business.
The firms' collaboration is focused on simplifying the creation of cloud native applications via TIBCO BusinessWorks Container Edition for them to run on the Pivotal Cloud Foundry platform.
NOTE: TIBCO BusinessWorks Container Edition is described as technology built to enable programmers in large businesses to use cloud-based deployments to the full and to achieve continuous delivery while scaling.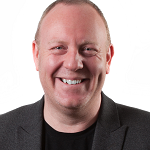 "Through our collaboration with Pivotal, our customers will have access to a top-of-the-line solution that combines the integration capabilities of TIBCO BusinessWorks Container Edition with Pivotal's Cloud Foundry platform to build, test and deploy cloud native applications at startup speeds," said Matt Quinn, executive vice president, products & technology and chief technology officer, TIBCO.
TIBCO claims that developers will be able to use its BusinessWorks Container Edition to overcome the complexity of integrating various microservices through automation.
Efficiency is achieved (says TIBCO) by IT building an integration application that can be leveraged again and again as an organisation's needs require.
"Pivotal Cloud Foundry provides the runtime cloud native platform complementing TIBCO BusinessWorks Container Edition and together provides organisations with continuous delivery of cloud applications that spur digital business growth," said Joshua McKenty, senior director, Global Ecosystem, Pivotal.