Pulsant: a cloud is not a cloud, until it's a value added cloud
Pulsant (pron: pull-sunt) is a company already known to us on the Computer Weekly Developer Network blog.
The firm specialises in managed cloud hosting, colocation and application hosting services.
The firm's raison d'être (or 'core competency', if you prefer) is adding value to cloud services — as such, Pulsant promises it will quite literally hand hold customers migrating to cloud computing deployments.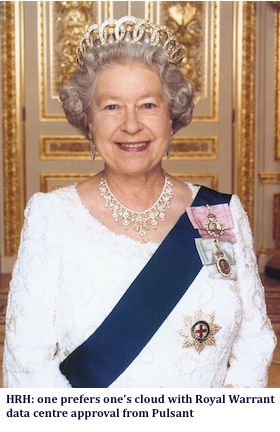 So what does this entail?
In terms of practical elements, this hand-holding means technical consultancy designed to help re-platform, re-architect and ultimately re-deploy existing applications as well as provision new ones.
Pulsant very typically works on hybrid platforms, but is comfortable on dedicated private cloud and the public arena — the common denominator always being that it is 'enterprise cloud'.
The whole process typically incorporates the use of hardware-based load balancing, caching, application servers and database servers.
The company owns and operates a 10Gbps core network connecting its 10 wholly owned ISO 27001 compliant datacentres across the UK.
Security classifications – still a value-add
A number of these sites are aligned to government security classifications and PCI DSS certified, and have a range of services on the G-Cloud 6 Framework — again, it's all about added value at a very high level.
In more recent news, the company says that hosted desktop and cloud services provider, WorkPlaceLive is set to move its Voice over IP (VoIP) service provision from its current location in Caterham, Surrey to Pulsant's recently-upgraded enterprise class datacentre in Maidenhead, Berkshire.
Once the move is complete, the Maidenhead facility will also perform a disaster recovery (DR) back-up function for WorkPlaceLive's hosted desktop service, currently supported from the company's headquarters in Croydon. In exchange, the Croydon HQ will provide a DR capability to support Maidenhead's VoIP service.
Royal approval
… and the funny thing?
While we never look at company boilerplates, Pulsant hides one of its most interesting facts way down the bottom on all its communiques.
In 2013 Pulsant was awarded the Royal Warrant as a provider of hosted IT and datacentre services to the Royal household.
As Bob Tarzey notes on Computer Weekly, "Pulsant clearly has existing momentum inherited from the companies that have been bought together to create it."
Tarzey adds — if you think the UK Crown is a mid-market organisation to take a lead from, then Pulsant may be the IT service provider for you.