Intel Developer Forum 2014
One of the (arguably) better tech events of the year is staged this week in San Francisco, Intel Developer Forum.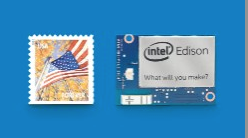 With sessions devoted to wearables, mobile processors, datacentre computing power and most things in between, Computer Weekly has already reported news of the company planning develop smartphone processors for the Google Android operating system.
Computer Weekly also carries reports this week on Intel unveiling faster server processors and a roadmap for its multi-core processors, which it said could boost the performance of the PC's memory architecture threefold.
Nothing without a datacenter
Intel is openly talking about a "broad set of computing initiatives to enable new market segments" where everything is smart and connected — indeed, the firm's Diane Bryant held a keynote address where she stated that all these devices are nothing without a datacenter behind them.
Intel Corporation CEO Brian Krzanich has said that his firm's product portfolio and developer tools span key growth segments, operating systems and form factors.
"Intel offers hardware and software developers new ways to grow as well as design flexibility," said Krzanich.
The technical conference's format and content were revamped this year to appeal to an expanded range of engineers and programmers, reflecting Intel's efforts to extend the reach of Intel technology.
The agenda and technology showcase content expanded beyond PCs, mobile and the datacenter to also include the Internet of Things (IoT) and wearables and other new devices created by so-called "makers" and inventors.
For developers
Intel announced the Analytics for Wearables (A-Wear) developer programme for (you guessed it) wearable applications with data-driven intelligence.
The developer programme integrates a number of software components, including tools and algorithms from Intel and data management capabilities from Cloudera — CDH all deployed on a cloud infrastructure optimised on Intel architecture.
NOTE: Developers of Intel wearables will use the A-Wear developer program free of charge.
More than 4,500 people are attending the forum this week from around the world.