HP and the giant big data beanstalk
By 2020 there will be a x50 increase in the volume of data (a lot of it big) that we need to manage… and, of course, this increase brings with it new and bigger security challenges — this was part of the opening address delivered by HP CEO Meg Whitman at her firm's HP Discover 2014 event in Barcelona.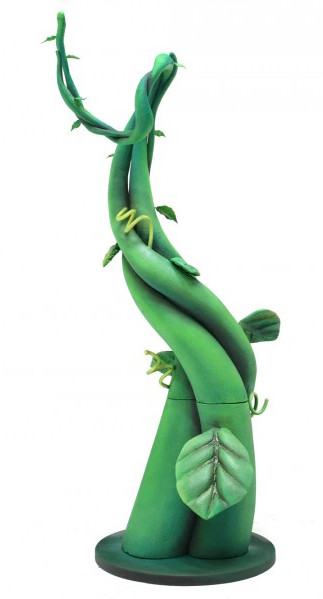 HP's time is a changin'
Whitman said that HP has turned a corner is now, "Coming back really strong on a clear path where we have done much of the heavy lifting needed to keep us at the forefront of our industry."
She says there is some real evidence of this being so as the firm is now engaging in R&D investments up 10% year on year.
Ceaseless information flows
Whitman's "new computing architectures" (as she puts it) see the company reverberate around a central message where users can "thriving in the face of ceaseless information flows" today.
Spending a brief while talking about the new structure of HP with some of the divisional segmentation that the firm has gone through since its founders started the firm in a garage, Whitman suggested:
"You can now think of us as a two-garage family."
HP Enterprise Services + HP Inc. = HP
As the new bi-divisional HP now moves forward, the firm will continue its focus on big data, security and services.
Whitman says that we should not consider the road ahead as one fraught with challenges – instead, it is one filled with what she calls "abundant opportunity" today.
"We need IT that brings customer experiences forward, but also technology that increases employee productivity while also reducing costs and (if needed) also managers mergers and wider strategic business activity," she said.
On the product side then, HP unveiled HP Haven OnDemand during the show.
The company also unveiled new enterprise products and services that it hopes will enable customers to transform operations across the datacenter to enable growth, improve profitability and increase business agility .
So what does that mean?
According to HP, "Infrastructure is the foundation for the rich, impactful next-generation applications, web services and user experiences that are enabled by trends in big data, cloud, mobility and security. As the business requirements for infrastructure multiply at an exponential rate in coming years, a strong foundation will be more important than ever to help customers compete and succeed."
The products in focus here include:
Servers: HP Integrity Superdome X and HP Integrity NonStop X, which promise to allow customers to deploy mission-critical workloads in a scalable, available and cost-efficient x86 environment.
Storage: Faster and more flexible converged storage with a new portfolio of multi- protocol flash-optimised HP 3PAR StoreServ systems featuring flat backup to HP StoreOnce — not a subject we cover on the Computer Weekly Developer Network blog, but mentioned here for completeness.
"The new style of IT requires organisations to have a technology infrastructure in place that drives innovation and business outcomes," said Antonio Neri, senior vice president and general manager, HP Enterprise Group.
"Today, HP is bringing to market innovations across our enterprise portfolio that will enable our customers to capture new possibilities for profitability and growth, while reducing datacentre costs and risk."
Converged Systems: Also newly announced was new software-defined converged infrastructure portfolio powered by HP OneView, HP Helion CloudSystem CS200-Hyper-Converged StoreVirtual, and HP ConvergedSystem 700 merges converged infrastructure, hyper-convergence, and software-definition to manage workloads in infrastructure as a service (IaaS), cloud, mobility, and big data.
Image credit: Event Prop Hire