Information technology (IT) in the Middle East
Information technology (IT) news, trends, articles and research for the Middle East - the United Arab Emirates, Egypt, Saudi Arabia, Lebanon, Palestine, Qatar, Iran, Jordan, Kuwait, Bahrain, and others. This section covers IT security, data backup and recovery, networking, data centre, cloud computing, mobile applications, virtualisation, big data, virtual machines and more.

Download this free guide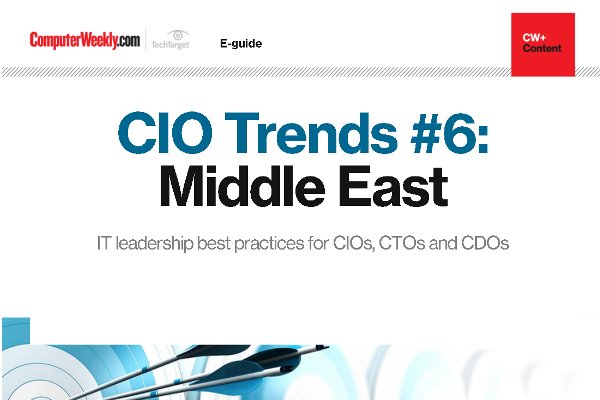 CIO Trends #6: Middle East
We look at the role of information technology as the Arabian Gulf commits billions of dollars to building more hospitals and improving medical services.
By submitting your personal information, you agree that TechTarget and its partners may contact you regarding relevant content, products and special offers.
You also agree that your personal information may be transferred and processed in the United States, and that you have read and agree to the Terms of Use and the Privacy Policy.