The expert view on BPM
Cliff Saran speaks to three experts in Business Process Management (BPM)
Cliff Saran speaks to three experts in Business Process Management (BPM). According to analyst group Gartner, IT directors and CIOs will take more responsibility for business processes over the next five years. There is a growing number of products IT directors can implement for automating business processes in order to improve operational efficiency. Janelle Hill of Gartner feels BPM is the next big thing. Paul Tuffs of Orange talks about his experiences of working on a BPM project and BEA's Martin Percival discusses how BPM is being used in the UK.

Download this free guide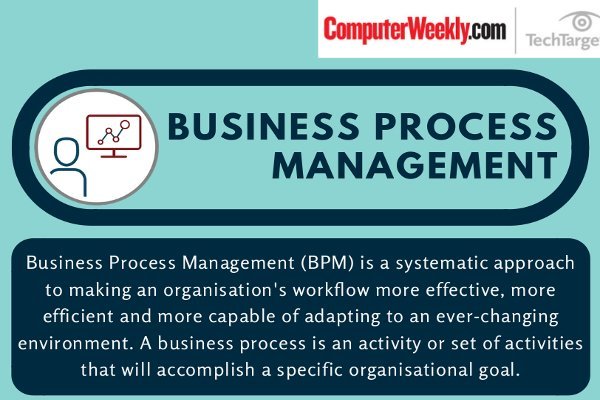 Infographic: Business Process Management
Discover what buyers are telling us about their next business process management buy, including top purchase drivers, top features and the top vendors being considered for purchase.
By submitting your personal information, you agree that TechTarget and its partners may contact you regarding relevant content, products and special offers.
You also agree that your personal information may be transferred and processed in the United States, and that you have read and agree to the Terms of Use and the Privacy Policy.
Play now:
Download for later:
Internet Explorer: Right Click > Save Target As
Firefox: Right Click > Save Link As
Read more on Business applications