Podcast: Green storage best practices
In this podcast with Jon Collins, service director with consulting firm Freeform Dynamics, you'll learn how green storage best practices are evolving and what storage professionals are doing to reduce their use of power and to use less space for their storage infrastructures.
Jon Collins, service director with Freeform Dynamics, will answer some common green storage questions.

You'll learn the ratio of hype to good sense in green storage, how green storage is evolving and what practical steps to take in order to reduce the use power and space.

Download this free guide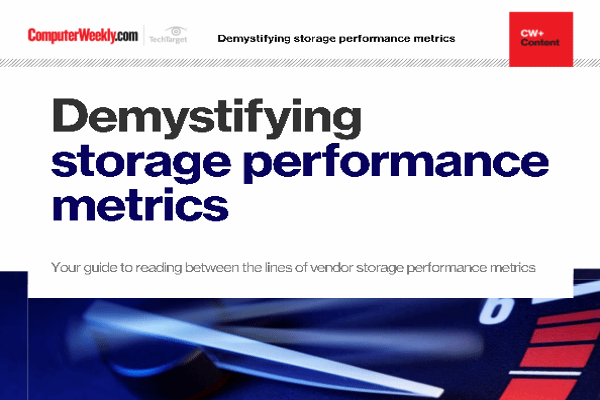 The truth behind storage metrics
Key storage metrics you need to know and how to decode IOPS, latency and read/write performance figures
By submitting your personal information, you agree that TechTarget and its partners may contact you regarding relevant content, products and special offers.
You also agree that your personal information may be transferred and processed in the United States, and that you have read and agree to the Terms of Use and the Privacy Policy.