buchachon - Fotolia
Rackspace and Intel outline plans to increase enterprise appeal of OpenStack
Managed cloud company and chip maker are creating an innovation centre in Texas to accelerate maturity of OpenStack
This Article Covers
RELATED TOPICS
Rackspace and Intel have joined forces to accelerate the technical maturity and reliability of the OpenStack platform through the creation of an innovation centre in San Antonio, Texas.

Download this free guide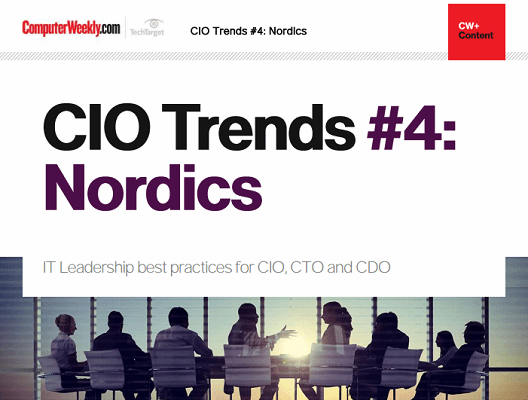 Cloud computing getting top budget in 2017: Nordics and their priorities
What are your peers in the Nordics region looking to spend their budget on in 2017? Unsurprisingly, cloud computing is one of the biggest draws and more than half of CIOs in the region will spend more on cloud technologies this year than they did in 2016.
By submitting your personal information, you agree that TechTarget and its partners may contact you regarding relevant content, products and special offers.
You also agree that your personal information may be transferred and processed in the United States, and that you have read and agree to the Terms of Use and the Privacy Policy.
The facility will be focused on making the open cloud platform, which Rackspace co-founded with Nasa in 2010, more enterprise-friendly, while driving up the number of developers contributing code to the initiative by laying on training courses at the centre.
Rackspace and Intel have also both pledged to undertake work that will contribute to expanding the enterprise capabilities of the infrastructure-as-a-service (IaaS) platform, while improving the quality of code produced to support it.
As part of this, the pair have outlined plans to create two 1,000 node clusters at the centre that will be made available to the OpenStack community to carry out large-scale testing of new features for the platform.
These clusters are expected to be up and running within the next six months, the companies have confirmed.
Scott Crenshaw, senior vice-president of product and strategy at Rackspace, said the innovation centre's output will be made freely available to interested parties to help accelerate enterprise adoption of the OpenStack platform.
"We are excited to collaborate with Intel and look forward to working with the OpenStack community to make the world's leading open-source cloud operating system even stronger," he said.
"We don't create proprietary OpenStack distributions. Rackspace delivers its customers four-nines availability using entirely upstream trunk code. All of the innovation centre's contributions will be made available freely to everyone."
Meanwhile, Jason Waxman, vice-president and general manager of the cloud platforms group at Intel, said its technology tie-up with Rackspace is proof of its commitment to the wider open-source movement.
"Our ongoing collaboration with Rackspace and the OpenStack community represents an ideal opportunity to accelerate the enterprise appeal of OpenStack," he added.
Read more about OpenStack
OpenStack to avoid supplier lock-in
The aim of OpenStack is to reduce the risk of cloud supplier lock-in, whereby enterprises find themselves tied to proprietary infrastructure and services that are no longer suited to their business needs. This could be as it's too costly or disruptive for the company to move elsewhere, or they lack the technical skills in-house required to migrate to an alternative cloud provider.
Despite this, enterprise adoption of OpenStack has been slower than anticipated. Market watcher Forrester released a report earlier in 2015 highlighting some of the platform's shortcomings from an enterprise point of view, which may go some way to explaining why.
For example, the analyst house flagged the difficulties enterprises face with keeping abreast of the latest updates to the platform, and how embarking on upgrades can result in difficult-to-resolve outages.
These are all issues Rackspace and Intel will be looking to overcome as part of its bid to drive up the enterprise-readiness of the platform, while Jonathan Bryce, the OpenStack Foundation's executive director, claims the work stands to benefit all users of the platform.
"The community's goal is to foster collaboration and spur innovation that drives broad adoption," he said.
"The depth of experience and community engagement that Rackspace and Intel offer makes this an exciting project, as the code contributions and large-scale testing will benefit everyone who uses OpenStack."
Read more on Cloud computing software