Without the care.data programme, the health service will not have a future, said Tim Kelsey, national director for patients and information, NHS England.
"Care.data is the beginnings of something that without, we won't have a health service for much longer," he said at the BCS National Health IT Conference (HC2014) in Manchester today.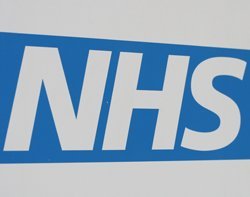 Kelsey said he is already seeing trends of local health services using data, but he said this needs to happen on a national scale.
"We should be pretty optimistic," he said. "The social movements seen in so many other parts of our life, where the customer takes control of their own destiny with data technology, is already happening in health care. The challenge is to take the positive decision to empower those local decisions."
He pointed to a conversation with a GP in Tower Hamlets, who has been sharing routine data about immunization of children. Tower Hamlets is a disadvantaged area with a low immunization rate but with high childhood disease. Kelsey said the "honourable, transparent competition between GPs" which came about sharing data, saw the area see an increase of 74% immunization to 95%, and being close to eradication of the disease.
"They themselves attribute that to nothing more complex than sharing data," said Kelsey. "There are good examples of how people are just getting on with it, with the tools of our society, but we're slow at getting that at scale."
NHS England announced its plans to expand the collection of patient care data from hospitals to include general practices in January. The plans aimed to improve research on data on disease and treatment patterns.
But failures to properly educate the public has now seen the scheme been put on hold for six months.
At a health committee meeting to discuss the care.data debate in February, MPs accused Kelsey of scaremongering after he said that if 90% of patients decided to opt out there would not be a health service for much longer.
He repeated this notion again today and said the ongoing care.data debate was an important conversation.
Kelsey said the reason the NHS decided to delay the care.data programme was so the organisation could have more time to have these conversations, because it couldn't guarantee that patient data would be used for the purposes of improving healthcare.
Legislation has recently reached the House of Commons which Kelsey said does provide the statutory guarantee that data would be used for this purpose.
"I think this is a turning point for a different kind of contract between us and the citizens of this country about a properly shared understanding of benefits and risk on the one hand of data sharing and the guarantees on the other about what the use of the data will be."
Kelsey said it was a "shaming fact" that the NHS doesn't know much about the quality of care at a GP level, and how that patient may interact with a hospital.
"For some people this is to some extent unsettling, but it's a debate we should have had years ago," he said. "We know the act of sharing hospital episode data has demonstrably improved service, we need the same level of insight outside hospital."
He also said the poor diagnosis rate of colon cancer in the UK, compared to the rest of the EU is down to data. "It's life enhancing data sets – we absolutely need them."
Email Alerts
Register now to receive ComputerWeekly.com IT-related news, guides and more, delivered to your inbox.
By submitting your personal information, you agree to receive emails regarding relevant products and special offers from TechTarget and its partners. You also agree that your personal information may be transferred and processed in the United States, and that you have read and agree to the
Terms of Use
and the
Privacy Policy
.