BT today said that councils could not publish postcode data revealing the locations of the BDUK roll-out as it was too "commercially sensitive".
Speaking at an event in central London this morning, Bill Murphy, managing director of next-generation access for the telecoms giant, said the full-speed and coverage template, detailing who would and would not be getting superfast broadband as part of the government scheme, would remain under lock and key, despite previous statements from BT to the contrary.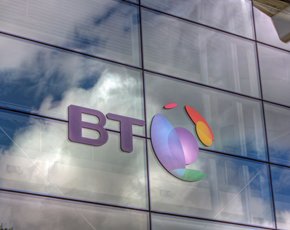 When asked why, Murphy said: "Because it's commercially sensitive information. You can publish [coverage] maps and most councils are doing that… [but] you never know until you get there. We have a plan and a view but you do not know until you do the surveys and build and it is subject to change."
In July 2013, Sean Williams, group director of strategy, policy and portfolio for BT, denied there was anything stopping the details from being published, but said it was "down to each local authority" to make the decision around if they wanted to share, not BT or BDUK.
"It will be matter for local authorities to decide," he told the public accounts committee at the House of Commons. "BDUK has access to all the plans [and] has a role in this as a very central policy maker [but] I think it is a matter for local government to choose what [to do]."
The Department for Culture, Media and Sport (DCMS) also backed the publication of the data, with culture minister Maria Miller writing to councils telling them to release the data as soon as possible.
However, in a subsequent investigation by Computer Weekly, a large number of the councils involved claimed clauses in their contracts with BT prevented them from publishing the postcodes as it was deemed commercially sensitive – something BT has continued to deny until today.
The BDUK project aims to bring superfast broadband to 95% of the population by 2017 using a mixture of public funding and investment from BT.
For more on what Computer Weekly has discovered about where the roll-out is going to reach, click here.  
UPDATE: BT has contacted us since publishing this story, claiming it never backed the publication of postcode data and that its position was the following: 
"As we said at the PAC committee hearing, we are happy if councils wish to publish their indicative coverage maps, even if they are heavily caveated at this stage. This was a request from the Secretary of State for Culture, Media and Sport, and one that we have been proactively supporting.
"As for postcode data, until our very detailed survey work is complete there is no definitive or accurate postcode data that can be provided. Any data available now will undoubtedly change, so local authorities would have raised hopes only to have dashed them. They would also have indicated that some areas may be left out when it is too early to be certain."
However, here is a more detailed account of our correspondence with BT for your consideration: http://www.computerweekly.com/blogs/the-full-spectrum/2013/11/the-bduk-postcode-debacle-and.html
Email Alerts
Register now to receive ComputerWeekly.com IT-related news, guides and more, delivered to your inbox.
By submitting your personal information, you agree to receive emails regarding relevant products and special offers from TechTarget and its partners. You also agree that your personal information may be transferred and processed in the United States, and that you have read and agree to the
Terms of Use
and the
Privacy Policy
.