Smart meter comms bidders prepare to cash in on UK roll-out
The Department of Energy and Climate Change has announced key suppliers in the UK's £12.6bn smart meter programme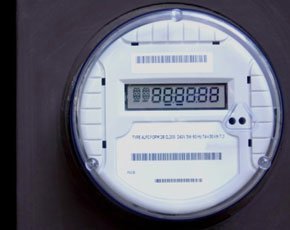 The Department of Energy and Climate Change has announced key suppliers for the UK's £12.6bn smart meter progr...
Continue Reading This Article
Enjoy this article as well as all of our content, including E-Guides, news, tips and more.
By submitting your personal information, you agree to receive emails regarding relevant products and special offers from TechTarget and its partners. You also agree that your personal information may be transferred and processed in the United States, and that you have read and agree to the Terms of Use and the Privacy Policy.

amme.
Capita is the preferred bidder in the £175m 12-year contract to manage communications. Under the contract, the outsourcer would be responsible for overall management, implementation and evolution of the national smart metering infrastructure across 30 million homes.
CGI IT UK has been selected as the preferred bidder for the data service provider contract, which will involve developing and operating the system controlling the movement of messages to and from smart meters.
Aquiva is the preferred bidder for the communications service provider contract for the North region, which covers the north of England and Scotland, in a contract expected to be worth £625m over 15 years. Under the contract, it would work with BT, BAE Systems, Detica, Sensus and EDMI to provide smart meter communications for the region.
Read more about smart meters
Telefónica UK is the preferred bidder for the communications service provider contract for the Central (Midlands, East Anglia and Wales) and Southern (South of England) regions, in a deal that could be worth approximately £1.5bn over 15 years for the telco.
Gemserv is the preferred bidder in a four-year contract worth £10m for the smart energy code administrator and secretariat contract, under which it would take responsibility for maintaining and updating the industry code governing the use of smart meters across the energy industry.
IT advisors Computer Weekly has spoken to previously about the smart meter roll-out warned that the technology, particularly in terms of communications infrastructure, is flawed because it is based on wireless communications.
UK smart meter programme key suppliers
Communications management: Capita
Data service provider: CGI IT UK
Communications service provider - North: Aquiva
Communications service provider - Centre and South: Telefónica UK
Smart Energy Code Administrator and Secretariat: Gemserv
Alex Henney, an economist and advisor for the electricity industry, who gave evidence to the Smart Meter Select Committee, said the UK programme is twice as expensive as the Spanish and Italian smart meter programmes.
"The Italians and Spanish rely on a powerline network [for data communications], which is simpler and cheaper than wireless technology," he said.