Department for Transport dumps SAP in shared service outsource
The Department for Transport (DfT) has signed a deal to outsource its BPO shared services centre in a move that will see it ditch SAP.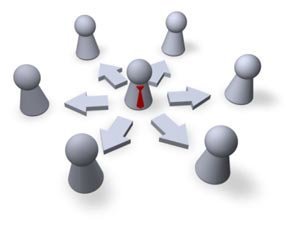 The Department for Transport (DfT) has signed a deal to outsource its shared services centre to Arvato in a move that will see it ditch SAP.
The 10-year outsourcing contract, covering HR, procurement, payroll and finance transactions, will see the department migrate from its existing SAP platform to an Agresso Central Government ERP platform from Arvato partner Unit4.

Download this free guide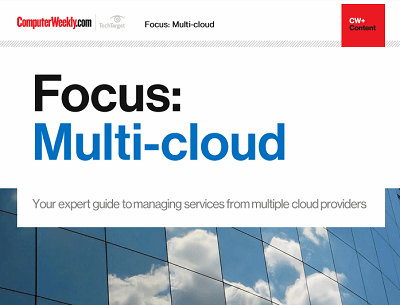 Mixing and matching your cloud options
Many IT leaders are increasingly coming round to the idea that sourcing services from one or more providers might be the best way to go. From a cost and resiliency perspective, some workloads might work better in one cloud over another. Or a certain provider might boast some functionality that suits a particular process the enterprise is looking to implement, but falls short in other areas, prompting the company to adopt a mix-and-match procurement strategy. Join us as Computer Weekly takes a closer look at the multi-cloud approach and what providers are doing to capitalise on the trend.
By submitting your personal information, you agree that TechTarget and its partners may contact you regarding relevant content, products and special offers.
You also agree that your personal information may be transferred and processed in the United States, and that you have read and agree to the Terms of Use and the Privacy Policy.
The department was also unable to provide a figure as to how much the deal was worth, citing supplier commercial confidentiality, but said 250 staff will move to the new provider.
The DfT was also unable to give a figure as to how much the move will cut costs, but said the deal would lead to significant savings in the order of millions of pounds per year.
The move is part of the Cabinet Office's Strategic Plan for Next Generation Shared Services which aims to achieve savings up to £600m per year by creating two independent shared services centres, enabling smaller departments to make savings by sharing back-office running costs.
Under the plan, the Cabinet Office will be responsible for retaining central scrutiny of the centres and ensuring both meet their targets.
However, previous attempts to create shared services in government have not succeeded, with the National Audit Office having reported that the last government's £1.4bn shared services centres failed to achieve value for money.
Minister for the Cabinet Office Francis Maude said in a statement: "The creation of an Independent Shared Service Centre takes us one step closer to delivering the faster, smaller and more unified Civil Service we envisaged in our Reform Plan.
Philip Rutnam, permanent secretary at the DfT, said: "The DfT has become the first government department to complete a competitive process to divest its Shared Service Centre and we are looking forward to working with Arvato in the new arrangement."
Stephen Kelly, head of the Cabinet Office Efficiency and Reform Group, said: "Appointing a private sector partner to run the first new Independent Shared Service Centre will allow us to maximise the economies of scale that arise when departments pull together.
"While we seek to build on experience gained through running shared service centres within the public sector, the time has come to move away from the fragmented and constrained model that has existed to date, instead harnessing the advantages of commercial experience and industry best practice," he said.
The Department for Communities and Local Government, the Office for National Statistics, the Department for International Development, and the Department for Culture Media and Sport, are all earmarked to join the Arvato shared services centre under the strategy, although a spokesman said this has yet to be confirmed.
The second service centre will be built out of the Department for Work and Pensions and is due to go live next year. However, the Cabinet Office said the model has not yet been decided and could take the form of a joint venture partnership instead of an outsourcing agreement.
"The key point is that both centres will be independent from departments," added the Cabinet Office spokesman.
The Department for Environment, Food and Rural Affairs, the Department for Education, Cabinet Office, Environmental Agency, and Department for Business Innovation and Skills are also expected to join the second centre. But the Ministry of Defence, Ministry of Justice and HM Revenue & Customs will retain standalone shared services centres, as they are deemed to have sufficiently large critical mass.
Read more on IT outsourcing