Swift sets challenge for technology start-ups
The Society for Worldwide Interbank Financial Telecommunication (Swift) is giving start-ups the chance to promote ideas for banking services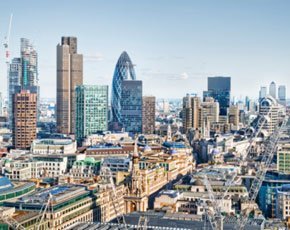 The Society for Worldwide Interbank Financial Telecommunication (Swift), is giving start-ups the opportunity to promote their ideas for banking services to large banks and investors at an event in London.

Download this free guide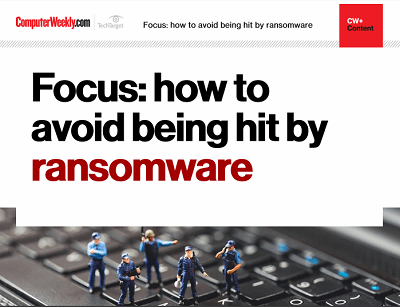 WannaCry wake-up call
The global ransomware attack in May 2017 affected more than 200,000 computers in over 150 countries, including in the UK where the NHS was forced to restrict operations and turn away patients. Is this wake-up call for businesses to finally pay serious attention to cyber security? This Computer Weekly Special Report analyses the risks of ransomware and provides best practices to protect from future WannaCry threats.
By submitting your personal information, you agree that TechTarget and its partners may contact you regarding relevant content, products and special offers.
You also agree that your personal information may be transferred and processed in the United States, and that you have read and agree to the Terms of Use and the Privacy Policy.
Swift's innovation team is working with the Canary Wharf Group to give 15 technology and finance start-ups the opportunity to pitch their ideas to banks and investors. The London event is the first in a series of three with further events in Singapore and New York.
The London event will be held at the recently opened Level39 office in Canary Wharf.
In October the Canary Wharf Group opened a centre for start-ups to work on financial services technology and services. Level39 was designed to support accelerator programmes, software engineers and builders of financial services platforms and help them to refine, test and showcase their financial technology products.
A panel – comprising figures from financial services and venture capital companies – will choose two start-ups to go to the final. This will be held at Swift's annual conference, Sibos, in Dubai in September 2013.
Read more about technology and finance
A previous winner, Gust, subsequently received over US$12m investment.
"Level39 is an important catalyst for innovation in the financial industry, and is instrumental in positioning London as the hotbed of new and strategic initiatives. Innotribe is delighted to be part of an enterprise that will help drive innovation forward," said Matteo Rizzi, co-founder of Innotribe.
"Start-ups will enjoy extraordinary visibility, relationship development opportunities and access to financial and start-up industry decision-makers, as well as preferential access to highly qualified industry experts."
Read more on Technology startups