HP introduces all-in-one engineering workstation
HP has extended its range of engineering workstations with the Z1, an all-in-one design with an integrated 27in IPS monitor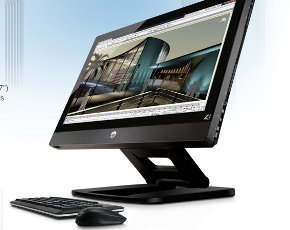 HP has extended its range of engineering workstations with the Z1, an all-in-one design with an integrated 27in IPS monitor.
Unlike rivals such as the Apple iMac, HP's all-in-one is a high-end workstation which can be configured with 32GB of RAM and 3.2TB of enterprise storage, which can be upgraded by users.

Download this free guide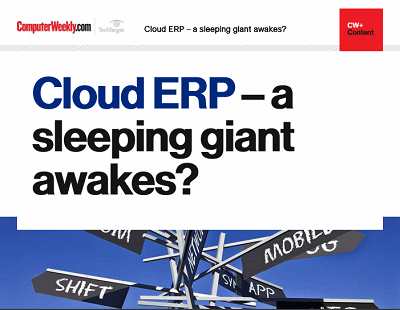 Is ERP cloud's BFG?
For a long time now, ERP has been the important but sleepy giant of enterprise IT. The giant might be waking up though - at least according to Infor, Oracle, Unit4 and SAP. Is this the coming of an SME solution? Or the slap to large corporations who have spent so much on enterprise software over the last 20 years? Explore the debate.
By submitting your personal information, you agree that TechTarget and its partners may contact you regarding relevant content, products and special offers.
You also agree that your personal information may be transferred and processed in the United States, and that you have read and agree to the Terms of Use and the Privacy Policy.
The workstation offers a choice of graphics capabilities, from integrated Intel HD Graphics P3000 to Nvidia FirePro V3800 and Nvidia Quadro 4000 discrete graphics cards.
Jim Zafarana, general manager of the commercial solutions business unit at HP, said HP workstations were being used across industry sectors for design, analysis, animation, graphics design, software development, computer-aided design and in the equities market.
"If your job is to make money for your firm, you need a workstation," he said.
Workstations have traditionally been deployed for applications that require high levels of performance. With growing interest in computational grids and cloud computing, HP still sees a need for high-end desktop computational horsepower, according to Zafarana. "The workstation provides extreme interactivity. Applications from Adobe and AutoCAD perform best when run locally," he said.
"A fundamental challenge is that bigger problems need faster processing," said Zafarana. At the same time, he said, the workplace is changing such that engineers no longer have the luxury of large desk spaces. This is the niche HP hopes to address with the Z1's all-in-one design.
Read more on IT for manufacturing