Hague condemns blocking 'UK for Iranians' website
UK foreign secretary William Hague has expressed concerns about censorship in Iran following the blocking of the 'UK for Iranians' website on 17 March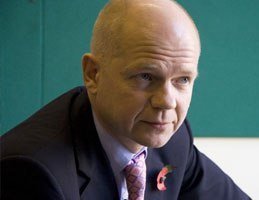 UK foreign secretary William Hague has expressed concerns about censorship in Iran following the blocking of the 'UK for Iranians' website on 17 March.

Download this free guide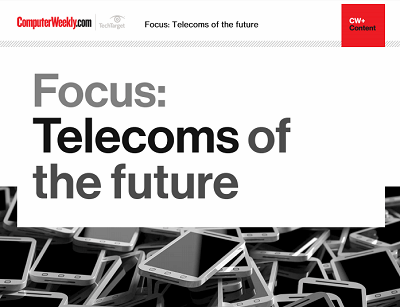 The challenge of being in telecoms
Computer Weekly catches up with Vodafone's UK chief technology officer for an in-depth look at how one of the world's largest mobile telecommunications service providers is evolving its business to cope with the ever growing challenges in telecoms.
By submitting your personal information, you agree that TechTarget and its partners may contact you regarding relevant content, products and special offers.
You also agree that your personal information may be transferred and processed in the United States, and that you have read and agree to the Terms of Use and the Privacy Policy.
He condemned the action as part of Iran's ever-tightening stranglehold of censorship.
The website was launched on 14 March to reach out to Iranians, to explain, discuss and engage with them on UK policy, but was blocked by authorities within three days.
"We have no quarrel with the Iranian people and regret that the Iranian authorities fear their own citizens' interaction and involvement with the outside world," Hague said in a statement.
The blocking of the 'UK for Iranians' website was only a very small part of what Iranians undergo daily, he said, with millions of websites blocked, access to e-mail services denied, international television channels jammed, films and theatre productions closed down, books unpublished, traditional Persian literature rewritten and newspapers banned.
"At the launch of our website, I celebrated the links between the UK and Iran, and the richness of Iran's culture which has inspired many around the world, including in the UK. It is not just Iranians who are the poorer for their government's censorship, but the rest of the world," said Hague.
"We will continue to look for opportunities to engage with the Iranian people, confident that Iranians are outward looking and deserve the same freedoms that others enjoy around the world," he said.
Last year, the UK closed its embassy in Tehran and expelled Iran's diplomats after an attack on the embassy building, which diplomats believed had state backing, according to the BBC.
The UK, US and EU have imposed sanctions on Iran, accusing it of trying to develop nuclear weapons, but Iran maintains that its nuclear programme is peaceful.
E-Handbook

E-Handbook

E-Handbook
Read more on IT for telecoms and internet organisations