Given the pace of change in gadgets that people wish to bring to work, IT departments need to consider whether their software contracts are compatible with bringing your own device to work. What are the issues around licensing Windows software accessed via tablets, smartphones and non-corporate PCs?
Licensing is one of the areas that IT departments must not underestimate, if they are to remain compliant as users bring their own devices to work.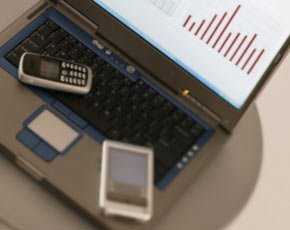 It is no longer the case that a CIO can estimate licence costs by counting the number of staff using applications. Some products are charged on a per-client basis (as in the Microsoft Client Access Licence), which means an organisation will need to pay for every device that can access them. Through virtual desktop infrastructure (VDI) users can use their smartphones and tablet devices to access the corporate network and applications. As such, access from those devices may incur a licence charge.
This is particularly relevant to Microsoft enterprise agreements (EA), given many businesses use Microsoft volume licensing to cover their Windows desktop and server environments.
But one research firm that has looked at Microsoft's new EA, has found that Microsoft has, in fact, simplified client access licensing. According to the Licensing Directions on Microsoft report published in December 20111, iPads and smartphones used to access VDI (virtual desktop infrastructure) often need to be licensed with a Virtual Desktop Access (VDA) subscription, and if used to access Office running on a VDI host, they typically need to be assigned an Office suite licence as well.
The report's author, research vice president, John Cullen, said, "Previously, EA customers had to purchase VDA or Office licences for iPads (or any other device that didn't fall under the definition of qualified desktop) separately under Select or Select Plus (typically at a higher cost and less convenience than under an EA) or arrange a special accommodation to include the devices in the qualified desktop count. Going forward, it is clearly Microsoft's intention to use EAs to increase compliance with these pre-existing rules and to make compliance more convenient. "
But simplicity does not necessarily mean that licensing will be cheap. On Computer Weekly's sister site, SearchEnterpriseDesktop, Paul DeGroat, principal consultant at Pica Communications noted: "The Microsoft licences needed to use a tablet with Office in a work environment will probably cost more than the tablet itself. For full flexibility, for example, an iPad user will need Microsoft licences that cost up to $1,000 (plus ongoing subscriptions, worth about $200 per year) to access VMs and remote desktop sessions running Office applications."
In the report, Five criteria when choosing a Microsoft volume licensing program, analyst Forrester Research highlights the benefits of  "Roaming Use Rights", which covers virtual desktops and application streaming." In the report , Forrester principal analyst Duncan Jones notes: Microsoft licences Office and Windows by device, which means that you need to buy separate licences for each non-corporate device from which employees access hosted instances of these products. Microsoft introduced Roaming Use Rights last year to address the potential unfairness of this approach. An EA may therefore be the cheapest way to support large VDI or streamed environments, provided the devices belong to the employee or a third party and remain off your company's premises."
---
Picture source: Comstock
Email Alerts
Register now to receive ComputerWeekly.com IT-related news, guides and more, delivered to your inbox.
By submitting your personal information, you agree to receive emails regarding relevant products and special offers from TechTarget and its partners. You also agree that your personal information may be transferred and processed in the United States, and that you have read and agree to the
Terms of Use
and the
Privacy Policy
.