UK mass market adoption of mobile payment technology, such as near-field communication (NFC), is still four years away, according to analyst Gartner.
The latest Gartner figures show worldwide mobile payment users will reach over 14.1 million in 2011. This is a 38% increase from 102 million users in 2010. The market is also expected to increase 76% on 2010 figures to reach $86.1bn this year.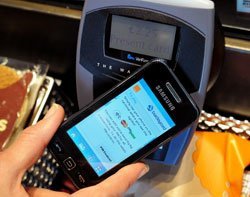 However, Sandy Shen, research director at Gartner, said despite strong growth predictions, the mobile payment market is growing slower than expected.
"In developed markets, companies are trumpeting the prospects of NFC without realising the complexity of the service model. We believe mass market adoption of NFC payments is at least four years away," Sandy Shen said.
Shen added that the biggest obstacle is the need to change user behaviour to convince consumers to pay with mobile phones, rather than cash and cards.
Shen said wireless application protocol (WAP) payments will continue to account for about 70% of technology used to access the internet in western Europe, driven by mobile app downloads and mobile commerce.
"Thanks to the success of mobile application stores, such as Apple's App Store, and the efforts in driving mobile sales by major retailers, such as Amazon and eBay, merchandise purchases far outweigh other use-cases in developed markets, which include North America and western Europe," said Shen.
Shen predicts mobile app purchases will account for 77% of all mobile transactions in western Europe in 2011.
Gartner said money transfers and pre-paid top-ups will drive mobile transactions in developing markets.