Government offshoring advice signals shift to more public sector work going overseas
The Cabinet Office has published guidance on how government departments can save money by offshoring, as public sector organisations feel the squeeze of continued spending cuts.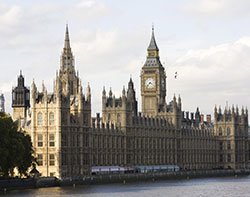 The Cabinet Office has published guidance on how government departments can save money by offshoring, as public sector organisations feel the squeeze of continued spending cuts.

Download this free guide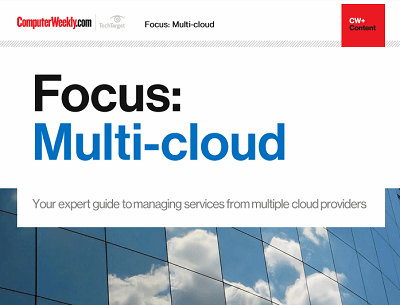 Mixing and matching your cloud options
Many IT leaders are increasingly coming round to the idea that sourcing services from one or more providers might be the best way to go. From a cost and resiliency perspective, some workloads might work better in one cloud over another. Or a certain provider might boast some functionality that suits a particular process the enterprise is looking to implement, but falls short in other areas, prompting the company to adopt a mix-and-match procurement strategy. Join us as Computer Weekly takes a closer look at the multi-cloud approach and what providers are doing to capitalise on the trend.
By submitting your personal information, you agree that TechTarget and its partners may contact you regarding relevant content, products and special offers.
You also agree that your personal information may be transferred and processed in the United States, and that you have read and agree to the Terms of Use and the Privacy Policy.
The guidance is intended for use where public sectors bodies want to switch suppliers of a procured service to offshore capabilities, said the government. But as councils such as Birmingham seek to cut costs by offshoring IT jobs to India, it could also be used for public sector bodies moving in-house ICT jobs overseas.
The salary of a senior software engineer in the UK is £38,750, whereas in offshored countries salaries are nearly one-quarter of those in the UK, said the government in the guidance.
As more public sector bodies take up cloud computing, more ICT services will be delivered from worldwide locations, it said.
The government appears sensitive about negative publicity around the potential loss of British jobs. "Some offshore (and nearshore) proposals will be more newsworthy than others. If the service currently employs staff in the UK whose jobs would be lost under the new arrangements, you would expect to have to take instruction from ministers before proceeding," advised the document.
In moving to offshoring, government bodies should also be careful to manage security risks, paying attention to information assurance and legal requirements. "The threat to your information and services may be considerably higher than in the UK," it warned.
But the report also claimed that offshoring can create opportunities for new UK jobs in highly skilled areas such as requirements specification, security, architecture and commercial management, claimed the report.
Peter Brudenall, technology and outsourcing partner at Lawrence Graham, said the guidance signals a shift to more government offshoring. "With cost constraints it is inevitable that local councils will be looking at this as an option. I think there's a push to this becoming more accepted.
"It is likely that more councils will follow the example of Birmingham, I can't see anyway they won't be forced into looking at that as a solution for some of their existing functions," Peter Brudenal said.
Bindi Bhullar, director of global IT services provider HCL Technologies, said traditional approaches would not deliver cost savings. "Public sector departments need to explore an alternate approach that can offer accountability through outcome-based pricing models," Bindi Bhullar said.
Martyn Hart, chairman of The National Outsourcing Association, said: "The Cabinet Office guidance is positive progress, but contains nothing new. It is good to see them catching up with best practice. If offshoring is to be a part of the austerity plan, they need to get it right."
Read more on IT outsourcing