Scientists at the University of Cambridge have unveiled the future of computers, based on a technique called "spintronics", which replaces the transistor at the heart of the computer.
Spintronics research from the Cavendish Laboratory, the University of Cambridge's Department of Physics, is attempting to develop a spin-based electronic technology that will replace the charge-based technology of semiconductors.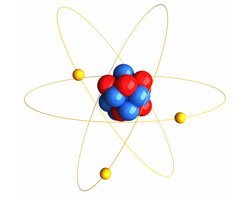 Spintronics exploits the electron's tiny magnetic moment, or spin. It could radically change computing through its potential for high-speed, high-density and low-power consumption. The research from the Cambridge physicists sheds light on how to make spin more efficient.
For the past fifty years, progress in electronics has relied heavily on miniaturising the transistor through the semiconductor industry to provide the technology for the small, powerful computers at the basis of our modern information society.
While conventional technology relies on harnessing the charge of electrons to represent the binary code "1" and "0", on which all computer systems are based, the field of spintronics depends instead on the manipulation of electrons' spin. One of the unique properties in spintronics is that spins can be transferred without the flow of electric charge currents. This is called "spin current" and unlike other concepts of harnessing electrons, the spin current can transfer information without generating heat in electric devices.
The major remaining obstacle to a viable spin current technology is the difficulty of creating a volume of spin current large enough to support current and future electronic devices. This is the area the research team at Cambridge have focused on.
Email Alerts
Register now to receive ComputerWeekly.com IT-related news, guides and more, delivered to your inbox.
By submitting your personal information, you agree to receive emails regarding relevant products and special offers from TechTarget and its partners. You also agree that your personal information may be transferred and processed in the United States, and that you have read and agree to the
Terms of Use
and the
Privacy Policy
.