The recent global economic slowdown differed from previous recessions in that IT outsourcing did not increase as a result of businesses attempting to cut costs to survive.
Ovum has revealed its latest predictions for IT services spending, with the annual global growth expected to be 4.4% between 2010 and 2015. It expects healthy spending growth of over 4.5% to return in 2013.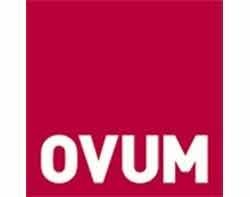 Alexander Simkin, IT services analyst at Ovum, says an overdue refresh and the economic recovery will boost spending. "There has been a recognition that legacy systems have too much pressure on them. The spending increase will also be partially to do with the economy picking up by then and filtering down to the IT sector."
He adds that previous downturns have benefited the outsourcing sector. "If you go back to before the last recession, it used to be that economic downturns actually increased outsourcing because it helps reduce costs," said Alexander Simkin.
But he says during the last recession, rather than outsource to save money, businesses slammed on the brakes. "There was very much a cutting mentality."
Jean-Louis Bravard, director at sourcing broker Burnt-Oak Partners, agrees: "It is not because the downturn was different but because businesses understand outsourcing better now and don't just use outsourcing to cut costs. Today more and more outsourcing is about business benefits and during the recent slowdown there was no point investing in this because there was no business."
According to Ovum, the UK and Ireland - which is a mature market for IT services - will grow at an average of just below 3% every year over the five year period. In German-speaking Europe - which is less mature - the growth rate for the same period will be between 5.5% and 6% every year. North America - which is also a very mature market - will recover to just under 3% spending growth.
Ovum says business process outsourcing will experience the strongest growth from 2010 to 2015, followed by infrastructure-led outsourcing and support services.
It also found that project services and application-led outsourcing market will also experience healthy growth. "After a dismal 2008 and 2009, enterprise customers realise that they can no longer hold back on making new application investments. Vendors have stepped up their efforts around applications rationalisation and modernisation in anticipation of pent-up demand for those services," said Simkin.
Ovum's Top 5 IT service providers to the UK and Ireland in revenues
HP
IBM
Capita
Fujitsu
BT
Email Alerts
Register now to receive ComputerWeekly.com IT-related news, guides and more, delivered to your inbox.
By submitting your personal information, you agree to receive emails regarding relevant products and special offers from TechTarget and its partners. You also agree that your personal information may be transferred and processed in the United States, and that you have read and agree to the
Terms of Use
and the
Privacy Policy
.