JDE community thriving five years after acquisition by Oracle
Upgrades, product updates and future plans are the top concerns at the JD Edwards UK User Community conference taking place in Twickenham this week.
Upgrades, product updates and future plans are the top concerns at the JD Edwards UK User Community conference taking place in Twickenham this week.

Download this free guide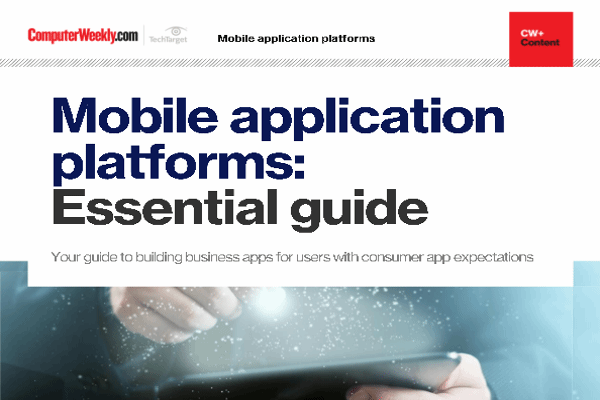 Building business apps for users with consumer app expectations
One of the mantras of modern enterprise application development is that business applications should be as easy to use as mass market consumer applications. In this guide, Computer Weekly examines the issues around mobile applications and the platforms emerging to help developers.
By submitting your personal information, you agree that TechTarget and its partners may contact you regarding relevant content, products and special offers.
You also agree that your personal information may be transferred and processed in the United States, and that you have read and agree to the Terms of Use and the Privacy Policy.
In the past four years, the UK community has grown from around 40 to over 300, said Ronan Miles, chairman of the UK Oracle User Group.
"This is testimony to users' faith in the product and the community's desire to get the best out of investments in Oracle JD Edwards products," he told Computer Weekly.
This is in stark contrast with the situation five years ago, said Lyle Ekdahl, group vice-president and general manager for JDE.
Attendance at JDE community events after Oracle's acquisition of PeopleSoft and JD Edwards in 2005 tended to be meagre, but there has been a complete reversal, with great engagement from users, he said.
"Since then, we have been able to establish a track record in terms of new functionality and broader functionality," said Ekdahl.
JDE customers have seen that Oracle is continuing to enhance the product and have begun to understand how the broader Oracle technology is contributing to that evolution, he said.
Miles said the JDE community had seen enough to be thoroughly convinced of Oracle's solid and positive intentions.
"There is no incentive for Oracle to unwind from JDE because it gives the company access to a profitable and loyal market where Oracle would otherwise have no footprint," he said.
The most common questions at the conference have been about how and when to upgrade to take advantage of the full offering from Oracle, said John Schiff, vice-president and general manager for JDE world applications.
Ekdahl said he and Schiff were taking the opportunity to talk to customers about using Oracle on-demand services to access JDE applications from the cloud and discuss Oracle's fusion strategy in depth.
"Oracle Fusion Applications [first released on September 2010] are not necessarily a replacement for JDE products and are designed to co-exist and be interoperable," he said.
Talent management and GRC (governance risk and compliance), for example, are two areas where Fusion Applications can add value to JDE implementations, said Ekdahl.
At the JDE community conference, Oracle has announced JDE EnterpriseOne update 9.0.2 and the release of new rapid-deployment tools for JDE in the Oracle Business Accelerator programme.
Read more on Business applications