Microsoft launches apprenticeship scheme for 3,000 young people
Microsoft has launched an IT apprenticeship scheme which could see thousands of young people employed at the software giant's partner and customer companies. In...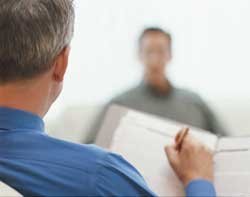 Microsoft has launched an IT apprenticeship scheme which could see thousands of young people employed at the software...
Continue Reading This Article
Enjoy this article as well as all of our content, including E-Guides, news, tips and more.
By submitting your personal information, you agree to receive emails regarding relevant products and special offers from TechTarget and its partners. You also agree that your personal information may be transferred and processed in the United States, and that you have read and agree to the Terms of Use and the Privacy Policy.

giant's partner and customer companies.
In the coming weeks 100 young people will start on seven-month apprenticeship courses. The company hopes 3,000 people will eventually sign up to the scheme, which will run for three years.
Apprentices work one day a week for a company and learn technical support skills for the rest of the week. The company pays them a wage and employs them at the end, but the training is funded by the government.
Stephen Uden, head of skills at Microsoft UK, said this was part of the reason why the company wanted to get behind apprenticeships.
"The government spends about £3bn a year on training, but so far not much of that has come to the technology industry.
"So we worked with our partner organisations and customers to develop an apprenticeship scheme. Apprentices get both the apprentice qualification but also a Microsoft vendor qualification."
Microsoft has mainly played a facilitating role, matching interested employees with companies which needed them. It is also lending its brand name to the project, with Uden saying, "We employ about 3,000 people in the UK and our partner companies employ around half a million. But a lot of them don't have well-known names, so our name and reputation give young people confidence because they recognise it."
He said the company would stay in touch with apprentices, keeping their contact details and inviting them to its offices "from time to time". Former head of the CBI Lord Digby Jones would also be mentoring some apprentices.
Uden said apprentices would also have the chance to develop their skills further if they wanted to, going on to study foundation degrees and possibly degrees. About 70% of jobs in the IT industry require graduate-level skills.
The current apprenticeships on offer are in technical support, although companies have shown interest in developing schemes for technical sales and software development. Microsoft said it would be open to developing other types of schemes if companies want them.
After three years the scheme will end although the company said it hoped knowledge of apprenticeships in the IT industry would spread through word of mouth, and become self-sustaining. "Hopefully, more IT employers will see this is a good way of recruiting new talent," Uden said.