IT and telecoms firms growing despite downturn, CBI says
IT and telecoms services companies have continued to grow and remain profitable, despite the downturn that has hit the services industry as a whole, according to the Confederation of British Industry (CBI).

Download this free guide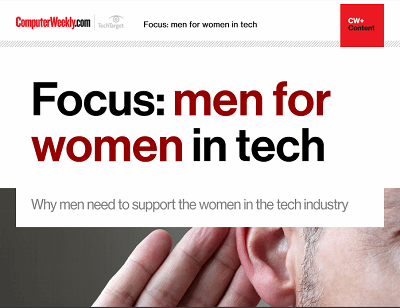 Men for women in tech
This guide showcases some of the men who are helping women to progress in the technology industry and the methods they are using to do so.
By submitting your personal information, you agree that TechTarget and its partners may contact you regarding relevant content, products and special offers.
You also agree that your personal information may be transferred and processed in the United States, and that you have read and agree to the Terms of Use and the Privacy Policy.
A CBI survey of more than 140 UK professional services companies in the past three months found that profitability fell at a record rate for consumer services companies and was flat for business services firms.
Ian McCafferty, chief economic advisor at the CBI, said the IT and telecoms sector had seen "a run of strong profitability growth".
The report attributed the better performance of the IT and telecoms service firms to "aggressive cuts in selling prices" and "fast rises in volumes and values of business".
The CBI survey report said neither consumer nor business service firms were positive about business expansion in 2008 and were concerned about their ability to raise external finance.
The only exceptions were marketing companies and travel companies. McCafferty said travel companies had reported a healthy demand for holidays in the past three months and marketing firms were going from strength to strength.
Read more on IT jobs and recruitment