US power grid remains vulnerable to cyberattack, hearing finds
The US electrical grid remains vulnerable to cyberattacks...
The US electrical grid remains vulnerable to cyberattacks almost a year after researchers demonstrated that hackers could shut down a power station.

Download this free guide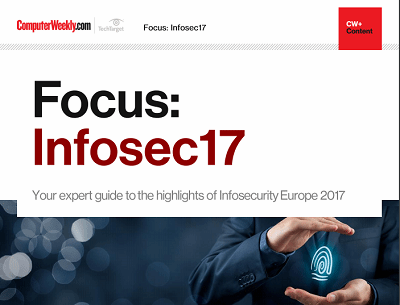 From forensic cyber to encryption: InfoSec17
Security technologist Bruce Schneier's insights and warnings around the regulation of IoT security and forensic cyber psychologist Mary Aiken's comments around the tensions between encryption and state security were the top highlights of the keynote presentations at Infosecurity Europe 2017 in London.
By submitting your personal information, you agree that TechTarget and its partners may contact you regarding relevant content, products and special offers.
You also agree that your personal information may be transferred and processed in the United States, and that you have read and agree to the Terms of Use and the Privacy Policy.
The disclosure, which will prompt questions over the security of the UK power grid, emerged at a homeland security sub-committee hearing this week about the security of critical infrastructure networks in the US.
James Langevin, chairman of the sub-committee on emerging threats, cybersecurity, and science and technology said, "I think we could search far and wide and not find a more disorganised response to a national security issue of this import."
Representatives of the energy regulatory commission FERC, and electric reliability corporation NERC said there were flaws in the process for identifying and dealing with cyberattacks on the electricity grid.
Both said they were doing all they could, but FERC said additional authority was needed to formulate interim standards and enforce compliance.
Joseph Kelliher, chairman of FERC, said significant progress had been made, but the current process for developing standards was slow and therefore did not work well with rapidly evolving cyberthreat, which needs a rapid response.
Langevin said that stronger and more comprehensive authority was needed to develop effective standards to mitigate the threat of cyberattacks on the grid.
"It is not enough to have some standards in place - they have to be the right standards," he said.
Langevin said he had more confidence in the standards developed by the National Institute of Standards and Technology, which defines cybersecurity regulations for the US government and recommended moving in that direction.
"We need to move aggressively to close the vulnerability [to cyberattacks] and ensure our electric grid is 100% secure," he said.
Read more on IT risk management