Microsoft revamps qualification programme for Windows Server 2008
Microsoft has revamped its training programme for certified engineers to provide specialist skills geared towards Windows...
Microsoft has revamped its training programme for certified engineers to provide specialist skills geared towards Windows Server 2008.
Previously, it was possible for IT professionals to train and gain a certificate as a Microsoft Certified Systems Engineer (MCSE), which covered a range of skills relating to Microsoft desktop and server products.

Download this free guide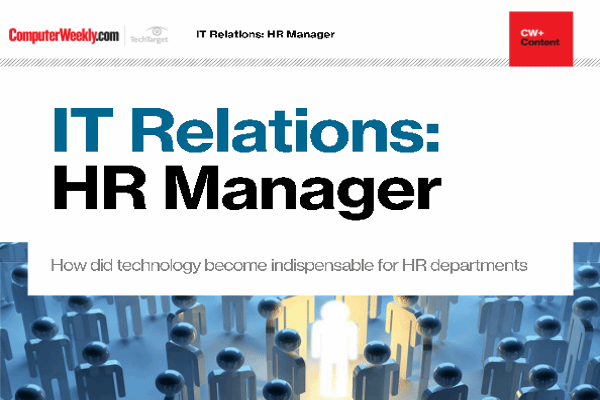 How did technology become indispensable for HR departments
HR and IT departments have begun to work closely together over the last few years. While HR historically has often received limited attention, companies now understand the key role the department plays in the business.
By submitting your personal information, you agree that TechTarget and its partners may contact you regarding relevant content, products and special offers.
You also agree that your personal information may be transferred and processed in the United States, and that you have read and agree to the Terms of Use and the Privacy Policy.
Now, with the availability of Windows Server 2008, Microsoft has broken the certification programme down, replacing MCSE with the Microsoft Certified IT Professional (MCITP) training programme,
IT professionals who want to maintain a current certificate to show they are competent at implementing and managing Windows Server 2008 environments will need to retrain and take the MCITP exam.
Unlike its predecessor, MCITP is designed to provide students with a certificate based on a particular job function. Microsoft has introduced certification for a number of job roles including business intelligence developer, consumer support technician, database developer, database administrator, enterprise messaging administrator, enterprise project management with Microsoft Office Project Server 2007, enterprise aministrator and server administrator.
Gary Barnett, analyst at Bathwick Group, said, "For people working in desktop and technical support, getting MS qualifications is a really good career move. There are quite a few MS database administrator jobs advertised where certification is a pre-requisite.
"By making the qualification more specific to roles, it becomes easier for employers to find the right skilled people in products like Sharepoint, SQL Server and other Microsoft infrastructure tools."
Rob Chapman, CEO at Firebrand Training, said, "IT professionals will need to upgrade their existing MCSE qualification to the MCTS certification. This upgrade involves an exam and is the most basic qualification to demonstrate expertise in core areas of Microsoft technology. The programme drives people to certify on a regular basis."
Read more on IT jobs and recruitment