Government cuts IT funding, despite MPs' criticism
The Department of Innovation, Universities and Skills will...
The Department of Innovation, Universities and Skills will cut funding for IT training, despite criticism from select committee MPs.
From September, anyone wishing to join the IT profession by doing an IT degree or equivalent, when they already have a first degree in another subject, will have to pay for it themselves.

Download this free guide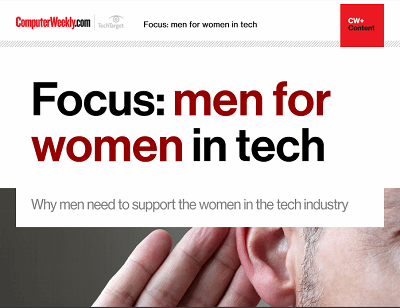 Men for women in tech
This guide showcases some of the men who are helping women to progress in the technology industry and the methods they are using to do so.
By submitting your personal information, you agree that TechTarget and its partners may contact you regarding relevant content, products and special offers.
You also agree that your personal information may be transferred and processed in the United States, and that you have read and agree to the Terms of Use and the Privacy Policy.
The Innovation, Universities, Science and Skills select committee criticised the government's decision not to exempt IT from the policy.
Other subjects, such as engineering, have been exempted because of their "strategic importance".
The lack of exemption for IT means anyone with a degree-level qualification in another subject will not receive funding for an IT degree or equivalent.
The British Computer Society said the policy is likely to put people off changing to an IT career, at a time when IT employers struggle to find enough graduates.
Mike Rodd, learned society director at BCS, "Given that the huge demand for IT workers far outstrips the pool of IT graduates, employers are looking for graduates from other disciplines. This funding change slams the door on many who would otherwise look for some education to support their job change."
The society said the policy could cost the UK "a great deal" in the long term.
"There appears to be a real lack of understanding on the part of the government about what will happen on the ground if this funding is removed," Rodd said.
Read more on IT jobs and recruitment