Enterprise security is not keeping pace with cloud computing
Security plans are not keeping pace with rapid business adoption of cloud...
Security plans are not keeping pace with rapid business adoption of cloud computing, social networking and other new technologies, a survey has revealed.

Download this free guide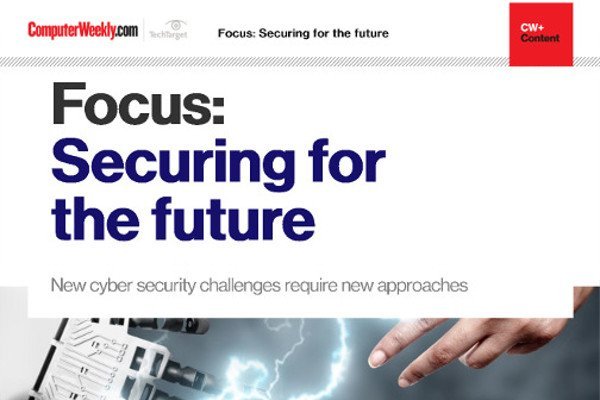 New technologies: a source of threat as well as a solution
Learn about fighting the ever evolving ransomware, IoT botnet malware and data manipulation attacks.
By submitting your personal information, you agree that TechTarget and its partners may contact you regarding relevant content, products and special offers.
You also agree that your personal information may be transferred and processed in the United States, and that you have read and agree to the Terms of Use and the Privacy Policy.
New technologies to cut costs and boost revenues has increased exposure to security risks, said 80% of respondents to the survey commissioned by RSA, the security division of EMC.
More than 30% of large businesses have some enterprise applications in the cloud, but two-thirds do not have a security strategy for cloud computing, the survey conducted by IDC found.
More than a third of businesses have increased their use of cloud computing in the past two years, according to the poll of 100 security executives around the world.
Most businesses have also increased their use of virtualisation, mobile technologies and social networking.
But many of the respondents said they do not have adequate strategies to assess the risks in adopting these news technologies.
Organisations commonly adopt new technologies without consulting security professionals, involving them only when problems occur, the survey found.
The release of the survey coincides with a report on how to adopt new technologies with less risk by RSA's Security for Business Innovation Council.
The council, made up of security experts from 10 global companies, has drawn up seven guidelines for businesses to follow.
The steps will help match security with the challenges of "intense business innovation, reduced levels of resources, an unprecedented risk environment and the relentless pace of change", the report said.
The steps include strategies for adopting new technology, for making security more proactive, for using security resources more efficiently and sharing risk intelligence.
"Building a new model of security means being rapid, flexible and adaptive," said council member Dave Cullinane, chief information security officer at eBay Marketplaces.
Read more on Hackers and cybercrime prevention