Only 5% of music downloaded is legal, according to a report by the International Federation of the Phonographic Industry (IFPI).
Generating value in an environment where 95% of music downloads generate no revenue is the biggest challenge for music companies, the report said.

Download this free guide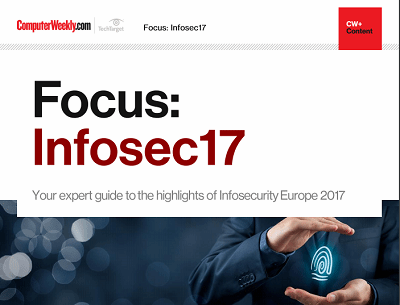 From forensic cyber to encryption: InfoSec17
Security technologist Bruce Schneier's insights and warnings around the regulation of IoT security and forensic cyber psychologist Mary Aiken's comments around the tensions between encryption and state security were the top highlights of the keynote presentations at Infosecurity Europe 2017 in London.
By submitting your personal information, you agree that TechTarget and its partners may contact you regarding relevant content, products and special offers.
You also agree that your personal information may be transferred and processed in the United States, and that you have read and agree to the Terms of Use and the Privacy Policy.
The recording industry copyright watchdog estimates that over 40 billion music tracks were illegally file-shared in 2008.
John Kennedy, chief executive of IFPI, said there is a momentous debate going on about the environment on which the music business depends.
Governments are beginning to accept that doing nothing is not an option if there is to be a future for commercial digital content, he said.
According to the report, governments around the world are starting to accept that co-operation from internet service providers (ISPs) is the key to the problem.
The Carter Report on Digital Britain, due out at the end of the month, is expected to recommend how the government can tackle online piracy.
The government brokered a voluntary co-operation agreement between the recording and film industries and the six largest ISPs in July 2008.
The Carter Report is expected to recommend ways of expanding and enforcing that agreement through new regulations.
Google launches free music download service in China >>
Black Eyed Peas star woos RIM developers with Blackberry-supported music site >>
Read more on IT risk management