Notes reporting a good fit for Nautica and Wrangler company
VF, the apparel company that owns Wrangler, Lee and Nautica brands, has simplified its Lotus...
VF, the apparel company that owns Wrangler, Lee and Nautica brands, has simplified its Lotus Notes groupware system using a tool from Integra to reduce the burden of producing company-wide reports.

Download this free guide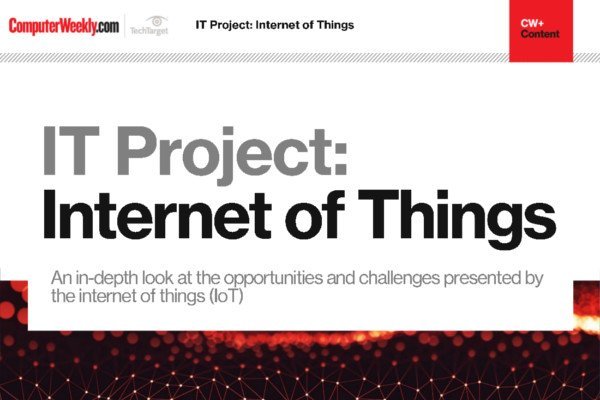 IT Project: Internet of Things
Have an in-depth look at the opportunities and challenges presented by the internet of things
By submitting your personal information, you agree that TechTarget and its partners may contact you regarding relevant content, products and special offers.
You also agree that your personal information may be transferred and processed in the United States, and that you have read and agree to the Terms of Use and the Privacy Policy.
The company uses 300 custom databases, predominantly Notes-based, to house many of its business processes. Barbara White, project manager at VF, said, "We need to integrate and report on this data for various departments around the world. Different data is required by different teams at different times."
The company used to collate these reports manually, but has now automated the task using Integra for Notes, a product which claims to be the only reporting tool for Lotus Notes.
White said on average it could take the IT team a few hours to develop and export each report. She said that producing reports is now much simpler because end-users can modify reports themselves, without requiring the IT department's involvement. The company is now using Integra to produce more reports.
"We saw Integra for Notes at a Lotus show and started small with a handful of licences. Since then, we have rolled it out to other departments and have approximately 300 users," she explained.
VF uses Integra for Notes to integrate data from multiple sources and deliver reports in Excel showing project status, product development information, statistics and customer service data such as orders and returns.
The product supports reporting from Lotus Notes and other sources including SAP, Peoplesoft and Oracle, to Microsoft Word and Excel, as well as IBM's Lotus Symphony. It enhances printing, reporting and analysis of data contained within these environments. It enables users, developers and administrators to generate reports from Lotus Notes and non-Notes databases without modifying the design of the Notes databases and without the need to install files on local machines or servers.