US government officials have played down reports that Chinese and Russian cyber spies have hacked and left malware capable of bringing down the US electricity supply grid.

Download this free guide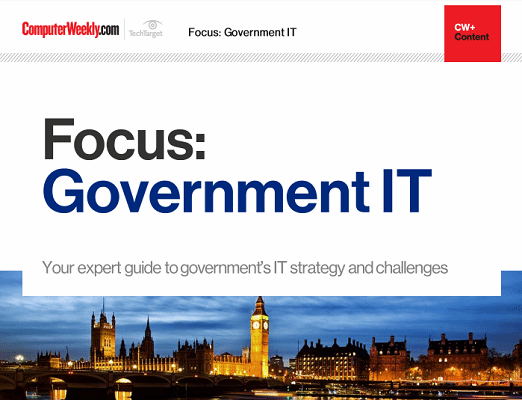 Government IT in post-Brexit Britain
Get an expert look at the government's ideas for a prosperous post-Brexit Britain as well as its ambitious 5G strategy. Features an interview with Sarah Wilkinson, chief data, digital and technology officer at the Home Office.
By submitting your personal information, you agree that TechTarget and its partners may contact you regarding relevant content, products and special offers.
You also agree that your personal information may be transferred and processed in the United States, and that you have read and agree to the Terms of Use and the Privacy Policy.
US homeland security secretary Janet Napolitano declined to confirm the attacks reported by the Wall Street Journal this week.
According to Reuters, she said her department and energy supplies had been aware of vulnerability for years. "We acknowledge that in this world, in an increasingly cyber world, these are increasing risks," she said.
The National Security Strategy of the UK, published last year, found terrorism, weapons of mass destruction, international organised crime, climate change and influenza were greater threats than hackers to the national infrastructure.
Quoting current and former national security officials, the Wall Street Journal said intruders had not yet damaged the electricity grid or other critical national networks, but could, especially in a crisis, or during a war.
According to a former Department of Homeland Security official quoted by the paper, the infiltration appeared pervasive across the US. "There are intrusions, and they are growing. There were a lot last year," he told the Wall Street Journal.
According to the Journal, US intelligence agencies rather than the companies themselves had detected the attacks and the malware. Intelligence officials are worried that cyber attackers could use the internet to take control of electricity generation and distribution plant, a nuclear power plant or financial networks.
Russian and Chinese diplomats denied any wrongdoing. Power companies said their infosecurity systems met federal standards.
The Obama administration is reviewing US cybersecurity standards as part of an overall review of IT in the US.
President Obama has also said the US should revamp its entire electricity supply system to introduce a "smart grid". The US Department of Energy is researching the costs and benefits of implementing smart grids.
The Department of Energy said a smart grid would integrate advanced functions into the nation's electric grid to enhance reliability, efficiency, and security, and would also cut carbon emissions. This would be done by modernising the electric grid with more use of technologies such as microprocessors, communications, advanced computing and information technologies.
Read more on IT for government and public sector