Banks use Twitter for customer services
US banks are already using Twitter as a way of staying in touch with customers, potential customers and the general public. "Corporations, senior executives,...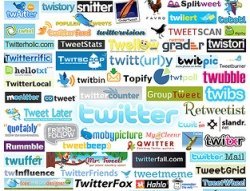 US banks are already using Twitter as a way of staying in touch with customers, potential customers and the general public.
"Corporations, senior executives, marketers, etc,can use Twitter as a channel to stay in contact with customers, prospects and the general public. Banks are no exception and many are out in full force on Twitter," said Celent analyst Jacob Jegher in his blog.

Download this free guide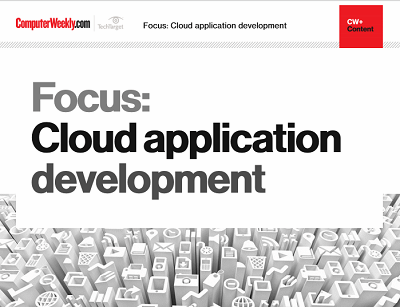 Serving the master: Customer application development
Feeling the pressure of being a cloud-native application designer genius? Fast, adaptable customer-facing cloud application development is a top demand of all IT departments. Computer Weekly takes a look at the trends and presents some case studies to help provide direction forward.
By submitting your personal information, you agree that TechTarget and its partners may contact you regarding relevant content, products and special offers.
You also agree that your personal information may be transferred and processed in the United States, and that you have read and agree to the Terms of Use and the Privacy Policy.
Banks are looking at various Web 2.0 applications to see how it can help them connect to younger generations of customers.
Jegher said banks could use Twitter for marketing with product announcements, press releases and event information released on the microblogging site.
He said Twitter can "build and solidify customer relationships" by offering a personalised service. "Twitter can have a more personal feel to it, particularly if messages are exchanged. Customers value individualised attention and appreciate having their questions answered," said Jegher.
He added that customer service problems can be addressed by the bank quicker through the use of Twitter. "Why not provide a way for customers to reach out to you? Twitter is another channel that can be used by customers to message someone at their bank. It is certainly not going to take over for the good old telephone, but it is a quick way to assist customers."
In his blog Jegher gives examples of banks already using Twitter:
Wells Fargo's Twitter answers questions about products and dealing with customer service issues.
Chasebank has promoted products on Twitter.
Bank of America uses Twitter in its customer support.
1st Marina Bank is a smaller bank trying out Twitter.
Wachovia and INGDirect are also using Twitter.
"Twitter is a great way to communicate as long as it is used properly and in conjunction with other channels," said Jegher.
Picture credit: thenextweb.com via Boris Veldhuijzen van Zanten
Read more on Web software