Windows Vista wins Fiasco Awards hands down
Microsoft's Windows Vista has easily won the top prize in the 2009 Fiasco Awards, which were awarded...
Microsoft's Windows Vista has easily won the top prize in the 2009 Fiasco Awards, which were awarded in Barcelona yesterday (Thursday).
Windows Vista has been ridiculed by users since its launch in January 2007. Its nomination stated, "An operating system must be robust and reliable, and that before marketing it you have to carry out all the necessary tests to ensure that its functionality and performance achieve satisfactory levels."

Download this free guide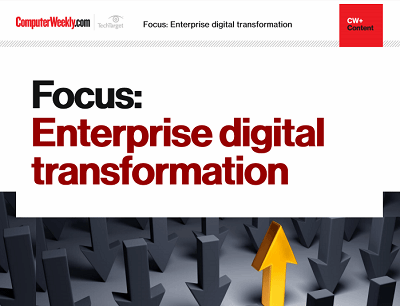 Are you digital to the transformation?
Digital transformation - the buzzword that we can't get away from. Enterprises need to accelerate their digital transformation journeys to avoid being left behind in an increasingly digital world. It's not an easy feat, but one that can be costly to get wrong. Join us as Computer Weekly takes a look at how businesses can stay on track through collaboration, innovation, and listening to user needs.
By submitting your personal information, you agree that TechTarget and its partners may contact you regarding relevant content, products and special offers.
You also agree that your personal information may be transferred and processed in the United States, and that you have read and agree to the Terms of Use and the Privacy Policy.
Obviously it doesn't, going by the votes cast in the Fiasco Awards. Out of the 6,403 people who voted through the web, 5,222 considered Windows Vista "a Great Fiasco".
The Fiasco Awards weighted the votes to ensure that an opportunity was given to local projects, so a consolation prize was given to SAGA, the Administration and Academic Management System of the Catalan Government.
Its candidacy argued that an application that does not solve the needs of users, teachers in this case, "requires a faster reaction" to solve problems.
The Fiasco Awards are the initiative of a group of people linked to the ICT sector, which want to reward the best non-successful projects in the area, say the organisers.
The Awards want to promote critical spirit and a positive attitude towards failure, which is a necessary stage in the road to success, they say.
Whether Vista will reach that point is up for debate though, as Windows 7 is set to replace it next year.
Other nominations that scored highly this year included the now closed Google Lively virtual world, leading virtual world Second life (which has had recent security problems among other issues), and DAB digital radio.
Read more on Operating systems software