Widespread malicious spam attacks take advantage of Obama's win
Malicious spam attacks are trying to exploit Barack Obama's US presidential win, accounting...
Malicious spam attacks are trying to exploit Barack Obama's US presidential win, accounting for about 60% of malicious spam, says security firm Sophos.

Download this free guide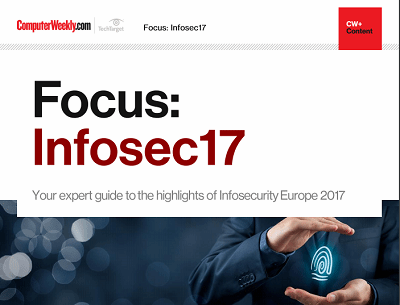 From forensic cyber to encryption: InfoSec17
Security technologist Bruce Schneier's insights and warnings around the regulation of IoT security and forensic cyber psychologist Mary Aiken's comments around the tensions between encryption and state security were the top highlights of the keynote presentations at Infosecurity Europe 2017 in London.
By submitting your personal information, you agree that TechTarget and its partners may contact you regarding relevant content, products and special offers.
You also agree that your personal information may be transferred and processed in the United States, and that you have read and agree to the Terms of Use and the Privacy Policy.
A widespread malicious spam campaign claims to offer news of Obama's successful campaign, but it instead links to a website that attempts to infect users with a Trojan horse that steals information for identity fraud.
The emails, which have subject lines such as "Obama win preferred in world poll", and which claim to come from news@president.com, have accounted for approximately 60% of all malicious spam seen by SophosLabs in the past 24 hours.
The spam messages contain a link that takes internet users to a webpage which instructs visitors to download "Adobe Flash 9" to view a video of the first African-American president making an "amazing speech".
However, the download will infect computers with a malicious Trojan horse detected by Sophos as Mal/Behav-027.
"Barack Obama is undoubtedly the most famous person on the planet right now", said Graham Cluley, senior technology consultant at Sophos. "But email users who are eager to get the latest scoop on Obama's monumental presidential win should be careful that they are not being tricked by conniving cybercriminals."
Read more on IT risk management