The DarkMarket website, which sparked a series of police raids in the UK today, allowed criminals to set up as fully-equipped credit card cloners for less than £5,000, Computer Weekly has learned.
DarkMarket was a by-invitation-only internet message board where criminals could exchange information and tools to defraud banks and their customers of millions.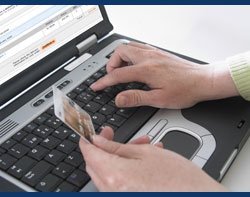 It was infiltrated and run by the FBI as a sting operation to identify criminals by tracking their trades through the message board.
Sharon Lemon, deputy director of the e-crime unit at the UK's Serious Organised Crime Agency (Soca), today revealed more details about DarkMarket, a cyber-sting operation run by the FBI and Soca for the past three years.
At its height DarkMarket had around 2,500 members, but Lemon says only several hundred were active. So far police in the UK, US, Germany and Turkey have arrested 56 people 11 in the UK. These arrests have stopped card-based frauds worth an estimated £40m. More arrests are expected throughout the US and Western Europe.
Lemon said, "These were criminals who used the internet to organise their activities on an international scale. This operation, and similar ones that we are now following and planning, will raise the risks for criminals. They think the internet makes them untouchable they're not."
Police raid homes as DarkMarket fraud website revealed as FBI honeytrap>>
DarkMarket was an FBI honeytrap>>
The price list
"Dumps"
(Track 2 data from the magnetic stripe on a payment card)
Standard card: $50
Gold/Platinum: $80
Corporate: $180
Card verification values
(All the information needed for online transactions)
$3 to $10, depending on quality
Full information/Change of billing
(All the information needed to persuade a bank to open or allow someone to take over your account details)
Account balance $10K: $150
Account balance $20K: $300
Skimmer
(Allows you to read magnetic stripe data, passwords)
Share revenue 50/50: $3,000
No revenue share: $6,000-$7,000
Bank log-ins
2% of available balance
Hire of botnet
(300,000 zombie PCs for spam or DDoD attacks)
$50/day
Credit card images
(Both sides of a card)
$30 each
Embossed card blanks
$50 each
Holograms
$5 per 100
Email Alerts
Register now to receive ComputerWeekly.com IT-related news, guides and more, delivered to your inbox.
By submitting your personal information, you agree to receive emails regarding relevant products and special offers from TechTarget and its partners. You also agree that your personal information may be transferred and processed in the United States, and that you have read and agree to the
Terms of Use
and the
Privacy Policy
.