New focus for MessageLabs' White brothers
The founders of MessageLabs are to form a new business to tap into the converged...
The founders of MessageLabs are to form a new business to tap into the converged communications market after selling the online messaging security services business to Symantec.

Download this free guide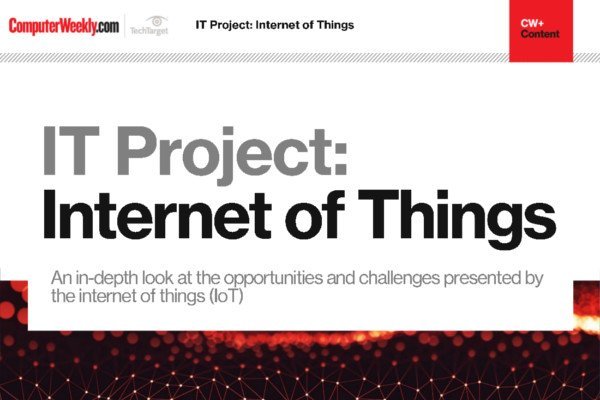 IT Project: Internet of Things
Have an in-depth look at the opportunities and challenges presented by the internet of things
By submitting your personal information, you agree that TechTarget and its partners may contact you regarding relevant content, products and special offers.
You also agree that your personal information may be transferred and processed in the United States, and that you have read and agree to the Terms of Use and the Privacy Policy.
The £397m deal was announced last week.
Ben White told Computer Weekly that he and his brother, Jos, will now focus all their resources on business internet services firm, Star Technology.
In 1999, MessageLabs grew out of Star, also founded by the White brothers. The two companies were split in 2007.
White said although MessageLabs had not been looking to sell, it had accepted the offer from Symantec because it was unlikely to be able to go public any time soon.
"In the past year it has been impossible to float a company on the stock market and it looks like it will continue that way for a long time to come," he said.
The Symantec offer was an opportunity for stakeholders to get out some cash out of MessageLabs, said White.
"It was a material discount considering what companies like Postini have sold for," he said.
White and the management will walk away with 50% of value of the deal, which is expected to be completed by the end of this year.
The White brothers join ISP Star as non-executive board members to work with newly appointed chief executive Ricky Hudson.
Hudson comes to Star from MLL Telecoms. "He has a reputation for taking £60m companies to £200m or £300m," said White.
Star will aim to cash in on the cloud computing model by providing internet services, hosting, fixed line voice and mobile voice using IP on a next-generation network.
According to White, the next five years will see most organisations switching to providers that can offer combined IP-based services.
He said this will be driven by the newly finalised SIP trunking standard that will enable voice over IP (VoIP) networks to connect to traditional telephony networks.
"The standard will enable VoIP to finally take off as people expected it would in the way that the SMTP standard enabled e-mail to become ubiquitous," White said.