The growth of IT in people's daily lives has made them more cynical about politics, the shadow secretary of state for culture, media and sport said yesterday.
Jeremy Hunt, MP for south west Surrey, said the growth of technology has enabled people to take more control over their lives, but at the same time government has tried to increase control and centralisation.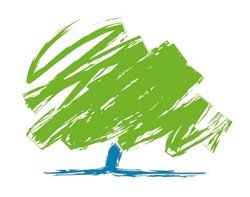 He said, "The political world has not kept up with the technological world, so people are getting more and more disenchanted with the political class.
"It is an incredibly important, fundamental issue which does not get as much attention as it should."
He said the UK has been "complacent" about the impact of technology on society. One priority for a Conservative government would be, he said, to establish protocols for the handling of personal information in a bid to increase trust in government.
"One of the things Conservatives will need to do in government is establish protocols for the handling of personal information so people know exactly what will happen with it, feel they have control and know that it will not be shared without their consent."
The shadow secretary of state was speaking at a Conservative party conference fringe meeting, hosted by the Centre for Policy Studies, looking at the effect the internet is having on politics and government.
Paul Morris, head of government affairs for Microsoft UK, said a "cultural shift" was needed in the way politics interacts with technology. "I do not think technology has been used very well in politics or government. Most MPs use e-mail, and maybe have a website. The websites are very textual and really appeal only to the politics-obsessed.
"We have got a long way to go. It is almost a cultural shift that we need. We need our government to free up our information. We need politicians to start feeling free enough to start saying things that are interesting - if it is just about trying to get the party line or propaganda across, it is boring."
He added that the privacy debate over holding personal information on large databases is "starting to take off". The government should make it possible to opt out of the schemes, and inform citizens about what information is held on them, he said. "We need choice, and in the public sector, we do not get that."
More from the Conservative Conference
Conservatives will scrap Contactpoint child database >>
More radical thinking needed on IT >>
IT apprentices to be offered scholarships >>
Tories would open NHS IT to more competition >>
Email Alerts
Register now to receive ComputerWeekly.com IT-related news, guides and more, delivered to your inbox.
By submitting your personal information, you agree to receive emails regarding relevant products and special offers from TechTarget and its partners. You also agree that your personal information may be transferred and processed in the United States, and that you have read and agree to the
Terms of Use
and the
Privacy Policy
.