Daimler consolidates IT with Fujitsu Siemens
German motor vehicle maker Daimler AG has signed a contract with Fujitsu...
German motor vehicle maker Daimler AG has signed a contract with Fujitsu Siemens Computers (FSC) to consolidate and run its European Data Centre (EDC) for the next three years.

Download this free guide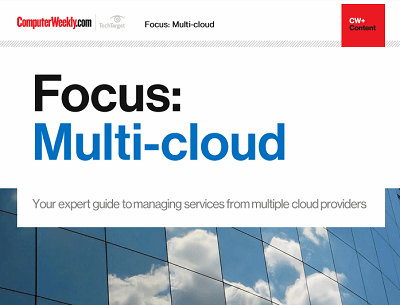 The maturity of the enterprise public cloud
Many IT leaders are increasingly coming round to the idea that sourcing services from one or more providers might be the best way to go. Join us as Computer Weekly takes a closer look at the multi-cloud approach and what providers are doing to capitalise on the trend.
The deal follows the restructure of Daimler's entire IT infrastructure following its demerger from Chrysler last year.
The deal is expected to save Daimler millions and improve overall performance through greater compliance with ITIL standards, the firm said.
The EDC provides IT services to Daimler companies worldwide, including server operation and the integration of new hardware, databases and applications. Daimler, a major SAP user, runs more than 4,000 software applications. It processes more than 1.5 million e-mails a day and more than 20 million internet accesses.
Daimler previously used several external providers to manage parts of the EDC's operation. Daimler said consolidating services into one pair of hands created "clear competencies and responsibilities" and streamlined the flow of work.
FSC is now responsible for the entire operation. It will run 5,000 servers, 1,500 databases and maintain and develop Daimler systems software. Daimler will run the global network itself.
FSC must meet 28 service level agreements (24 SLAs for technical services and four for process services) and defined KPIs. "The targets cover normal operation of the servers as well as maintenance of complex database and software environments," it said.
FSC will use ITIL, the standard for process-oriented IT service management, to monitor its SLA targets. It will also increase the share of offshored services already provided from India. This will reduce costs further.
FSC will take on some of Daimler's manufacturing systems, but not all, and none of the design and engineering systems. "One of Daimler's goals is to support these de-centralised IT infrastructures by central, standardised remote services," the firm said.
Read more on IT outsourcing