Second Life teleports into another world
Users of virtual world Second Life may soon be able to teleport between different virtual environments, thanks to a...
Users of virtual world Second Life may soon be able to teleport between different virtual environments, thanks to a collaboration between Linden Lab and IBM.

Download this free guide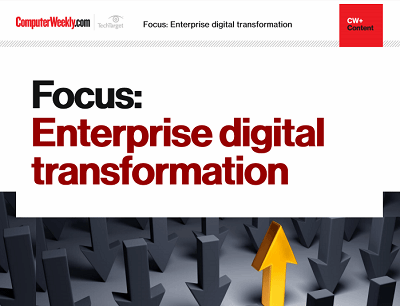 Are you digital to the transformation?
Digital transformation - the buzzword that we can't get away from. Enterprises need to accelerate their digital transformation journeys to avoid being left behind in an increasingly digital world. It's not an easy feat, but one that can be costly to get wrong. Join us as Computer Weekly takes a look at how businesses can stay on track through collaboration, innovation, and listening to user needs.
By submitting your personal information, you agree that TechTarget and its partners may contact you regarding relevant content, products and special offers.
You also agree that your personal information may be transferred and processed in the United States, and that you have read and agree to the Terms of Use and the Privacy Policy.
Second Life creator Linden Lab and IBM have demonstrated virtual world interoperability by teleporting avatars between the Second Life Preview Grid and OpenSim, an open source toolkit for developing virtual world environments.
IBM said that an open standard for teleporting an avatar between virtual world platforms would allow users to cross from one world to another in a seamless transfer, just as they can switch between websites.
Linden Lab and IBM are researching platforms and protocols that will make the 3D internet and virtual world environment appropriate for enterprise use. The two companies see interoperability as an important stepping stone towards making virtual worlds enterprise-ready.
"Interoperability is a key component of the 3D internet and an important step to enabling individuals and organisations to take advantage of virtual worlds for commerce, collaboration, education, operations and other business applications," said Colin Parris, vice-president, digital convergence, IBM. "Developing this protocol is a key milestone and has the potential to push virtual worlds into the next stage of their evolution."
IBM and Linden Labs are providing technical details to anyone wishing to build virtual worlds. The protocol interactions used for the teleport is documented on the Architecture Working Group's (AWG) website, an open forum that is designing and publishing the Open Grid Protocol.
IBM plans to offer the extensions developed for OpenSim to the OpenSim community, and Linden Lab plans to make the extensions developed for the Second Life viewer available as open source.
IBM's 3-D Internet initiatives >>
Read more on Operating systems software