From laptops to virtual teachers, technology is becoming pervasive in American classrooms, according to a report from Reuters.
Students in Boston Massachusetts are not alone among many school children across the US who regularly use a laptop to key in assignments on animated education software built to resemble video games in form and function.

Download this free guide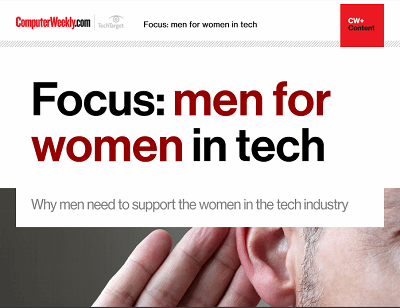 Men for women in tech
This guide showcases some of the men who are helping women to progress in the technology industry and the methods they are using to do so.
By submitting your personal information, you agree that TechTarget and its partners may contact you regarding relevant content, products and special offers.
You also agree that your personal information may be transferred and processed in the United States, and that you have read and agree to the Terms of Use and the Privacy Policy.
As traditional teaching methods are updated with technological 'enhancements', the question of whether IT has a truly productive place in modern schools has been in question for some time now in the UK as well as overseas.
These technologies extend to parents who are now able to chat using instant messaging software with teachers about issues relating to their child's learning. Coursework is now even submitted through electronic drop boxes on a school's website.
Popular among current thinking is the proposition that textbooks are almost obsolete before they are even printed. With students' work carried out within free applications such as Google Docsa new breed of specialised teaching software may be on the horizon that allows 'special needs' students are able to study alongside high-achievers on bespoke IT-driven learning programmes.
E-Handbook

E-Handbook

E-Handbook
Read more on IT jobs and recruitment