HP signs Integrity server virtualisation deal
Hewlett-Packard has signed...
Hewlett-Packard has signed a third-party agreement to deliver wider virtualisation to its Integrity servers.
Parallels will provide its Parallels Virtuozzo Containers technology to Hewlett-Packard (HP) Integrity server customers who want to virtualise business-critical Windows and Linux workloads.

Download this free guide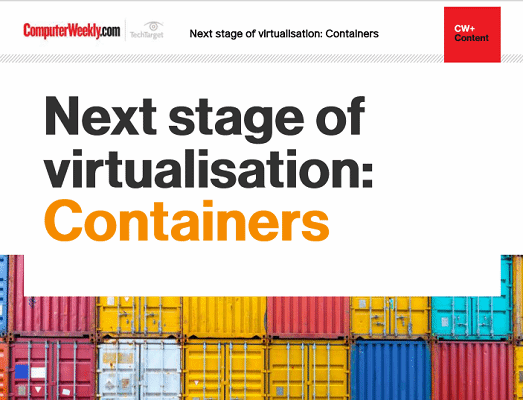 Next stage of virtualisation: Containers
Who doesn't love building blocks? Following the burst of cloud computing, containers are becoming a necessity for all organisational transformation and development. Follow us as we go through the technologies that complement and enhance their use, and outline a first-hand insight into the impact.
By submitting your personal information, you agree that TechTarget and its partners may contact you regarding relevant content, products and special offers.
You also agree that your personal information may be transferred and processed in the United States, and that you have read and agree to the Terms of Use and the Privacy Policy.
Parallels Virtuozzo Containers has been validated to run on HP Integrity servers, including the largest 64-processor HP Integrity Superdome servers. This is for customers who want Windows and Linux-based Itanium virtualisation.
"Container virtualisation is increasingly popular for virtualising high performance, production workloads. This makes our technology a perfect fit with HP Integrity servers," said Serguei Beloussov, CEO of Parallels.
With Parallels Virtuozzo Containers, users can run simultaneous, isolated workloads in virtual servers or "containers." These containers scale to the full resources of the underlying hardware. Dynamic workload capabilities enable users to allocate system resources to each container on the fly.
This means HP Integrity servers can be virtualised and users can get a higher return on investment from their hardware.
Server virtualisation:
http://www.computerweekly.com/Articles/2008/01/03/228714/server-virtualisation-saves-energy-at-vanderbilt-university.htm
http://www.computerweekly.com/Articles/2008/02/11/229345/citrix-optimises-xen-server-virtualisation-offering.htm