Microsoft's hypervisor promises a new view into virtual machines
Microsoft has finally announced the release of Windows Server 2008 Hyper-V, the hypervisor-based virtualisation...
Microsoft has finally announced the release of Windows Server 2008 Hyper-V, the hypervisor-based virtualisation feature that allows multiple operating systems to run on a single host computer at the same time.

Download this free guide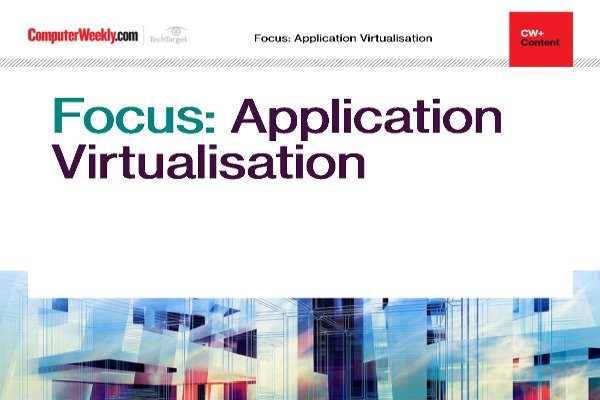 Focus: Application virtualisation
Read about how big companies are finding various ways to stop applications adversely affecting each other through application virtualisation.
By submitting your personal information, you agree that TechTarget and its partners may contact you regarding relevant content, products and special offers.
You also agree that your personal information may be transferred and processed in the United States, and that you have read and agree to the Terms of Use and the Privacy Policy.
Hypervisor is part of selected versions of Windows Server 2008, and Microsoft says it is designed to help with the server consolidation needs of companies that want to save costs by reducing their hardware footprint.
Built to work with both physical and virtual machines, the software giant says that this type of technology will be suited to a new breed of more "dynamic" IT infrastructure where systems automatically adjust to changing business conditions by aligning computing resources with commercial objectives.
Speaking to Computerweekly.com, Bill Laing, corporate vice-president of Windows server and solutions division at Microsoft, said, "Hyper-V builds on Microsoft's focus to provide tools which IT pros can rely on for their demanding, mission-critical workloads."
"The release of Hyper-V means that UK-based customers are one step closer to making their IT more self-managing and dynamic. This demonstrates how we are working to deliver to customers a complete set of virtualisation products that span from the desktop to the datacentre," Laing added.
Analysts in the US such as EMA Group agree that virtualisation can help transform an IT infrastructure. In April of this year EMA reported that for 69% of US companies surveyed, server consolidation and improved hardware utilisation is now the strongest single driver for virtualisation.
According to Microsoft, Hyper-V addresses the problem of under-utilised badly integrated server structures in large organisations, a situation that technologists sometimes refer to as "server sprawl". With much of the market new to this technology, Microsoft has made a bid to help companies assess their servers' suitability for virtualisation using Hyper-V by also announcing the release of its Microsoft Assessment and Planning Toolkit 3.1 Beta. The final release is expected in July and will be free.
Read more on Business applications